Indian Classical
Visweswaran gave rise to new style of Bharatanatyam : The Tribune India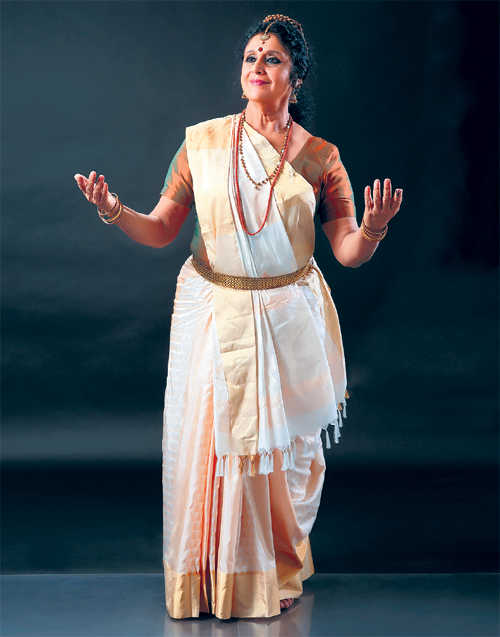 Shailaja Khanna
The very name conjures up an image of graceful movement, the epitome of Indian culture in all its myriad forms, including visual, aural and cerebral. Padma Shri Chitra Visweswaran is indeed a multi-faceted artist, combining intense training with a strong aesthetic sense and an erudite learned understanding of her subject. She is credited with having pioneered a new style of Bharatanatyam; a graceful languorous form, relying more on fluidity of movement rather than posture. Today, three of her disciples have been nationally acknowledged with the Sangeet Natak Akademi Yuva award; high praise indeed. 
In Shimla for the debut of her much-acclaimed dance ballet "Meera – The Soul Divine", Visweswaran opened up briefly about her dance, her philosophy of life and much else. She shared that she had visited Shimla a few times earlier (her first visit was in the early 1960s) and liked the hills and hill folk with their link with spirituality. 
Music and dance were important for hill folk she said, which was a bond for her. "When I heard that the 'murti' that Meera Bai worshipped all her life was installed in the fort of Nurpur, I was determined to pay a tribute to the memory of Meera by staging my ballet "Meera — The Soul Divine" in Himachal Pradesh. I had been asked to present the ballet in Delhi, but I decided that Meera's first premier in north India should be in Himachal, the resting place of Meera's Giridhari, that she carried with her all her life. I am so happy the audience was so appreciative and seemed to enjoy the show so much," Visweswaran said. On being prodded on her connection with Meera, when she herself is a Brahmin from Tamil Nadu, she said, "In my opinion, Meera has a pan-Indian iconic status. She does not belong only to north India. She was a very strong woman, whose life has many lessons we can emulate even today. Her abiding devotion, unconventional life devoted to her ideal, and strength of her convictions are truly inspirational. Another strong woman was the Tamil saint Andal whose life I also find inspirational, and for whom I have conceived a dance ballet."
She continued, "Today, at a new stage in my life, I find myself wanting to share my life's experiences through art with a newer generation, with people who have not been exposed to the beauty and learning that I was — right from my days learning dance in Kolkata (then Calcutta) from one of the greatest dancers of her times, belonging to the Devadasi tradition (a system wherein women dancers and singers were offered to the temple to grow up to entertain the temple Lord. The system was abolished in 1937), Smt TA Rajyalakhsmi. Today that world does not exist, but to have been trained in that system was a unique opportunity. I remember my classes would start at 5.30 am, yet my Guru would be ready and waiting to teach me even at 5 am. My learning about the effects of light and colour from the great Tapas Sen during my days in Kolkata helps me even today in the choreography of my shows." I asked how the system of training has changed in her lifetime and she remarked "well, till today I teach some of my students in the old Gurukul system, where they live under my roof and subliminally absorb what I have to offer. It's not just learning dance, it's a way of life, a way of thinking, a transmission of values and how to live life". 
It was an honour to interact with an exceptional artiste of such depth, charm and grace. "Meera – The Soul Divine" presented at the Gaiety Theatre proved to be a taut, vibrant and spiritually uplifting show.