Music
Unable to play viola, Chris Moore communed with his chickens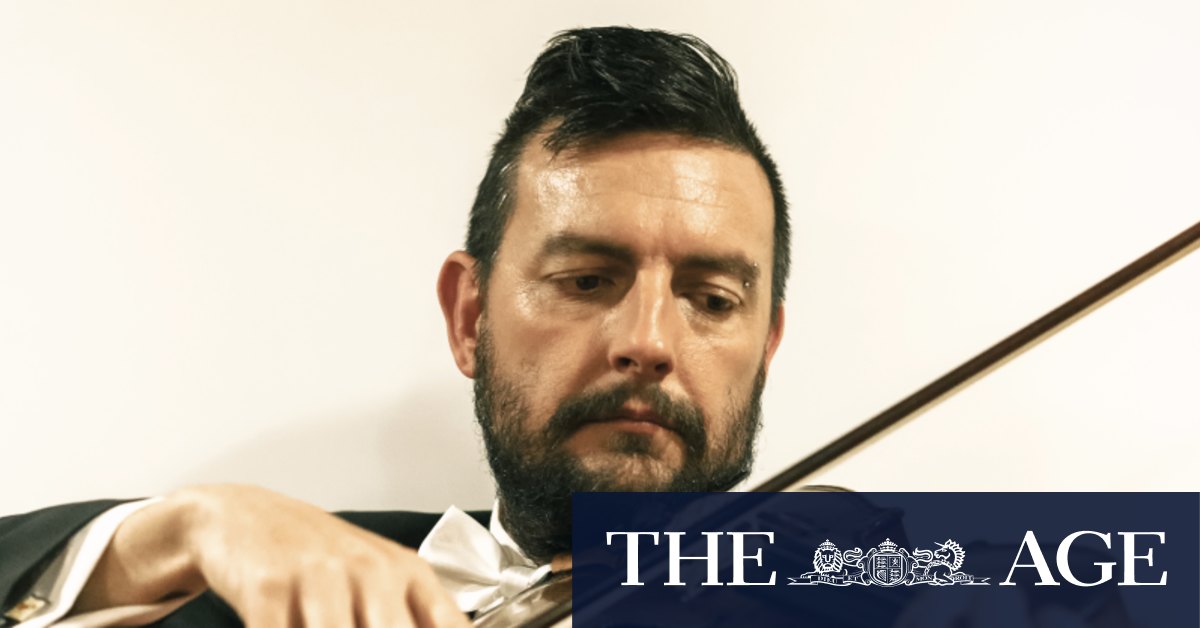 Read more at www.theage.com.au
The MSO soars again this week at the Bendigo Chamber Music Festival, with 15 concerts from Wednesday to Sunday.
Moore will play in several, including with his brother-in-law, the noted clarinetist David Griffiths.
Is Moore confident about 2021? "I'm confident about 2023," he laughs. He thinks the Bendigo festival – built on the pillars of concert performances, community engagement and an in-depth education program – is the musical model for the future.
The festival, descendant of the Sanguine Estate Music Festival Heathcote, was born last year, midwifed by two Melbourne cellists, Chris Howlett and Howard Penny. COVID-19 has prevented overseas musicians returning, but a stellar roster of Melbourne chamber musicians fills an attractive and varied program.
Co-director Chris Howlett says organising a major festival during COVID was challenging. "We had to find multiple solutions to every problem, and then work out which to use – I feel as though we organised three festivals."
He and Penny made the tough call a month ago to drop New South Wales musicians because of quarantine uncertainties, "so I could sleep at night, and because they were so stressed".
Howlett says the program includes "well-known works that are famous for a reason, but also less well-known gems. That's why people come to festivals, to have this exploration together."
Penny can't wait for the pandemic-enforced sabbatical to be over. "BCMF 2021 will be my first chamber music performances since the festival last year. Music is written to be shared, and that extraordinary alchemy between composer, performer and audience, unique to every concert, will have special meaning this year for everyone."
The opening gala concert on Wednesday marks the reopening of Bendigo's Capital Theatre, with a Vivaldi oboe concerto, a Mendelssohn piano quartet and Bartok's Contrasts for Violin, Clarinet and Piano.
On Saturday night, the Mayor's Gala has a Bach oboe concerto, Mendelssohn's beautiful octet and Schubert's The Shepherd on the Rock, his sublime song for soprano, clarinet and piano. The closing concert on Sunday morning ranges from Handel to the 20th century Czech virtuoso violinist and composer Josef Suk, via Mozart and Gershwin.
In other highlights, Daniel de Borah plays a program of Bach and Schumann, Calvin Bowman plays Bach organ works, there are piano trios by Beethoven, Mozart's oboe quartet, Schumann's piano quartet, Weber's clarinet quartet, and Suk's rarely performed piano quartet.
The Scotch College horn trio, who won Musica Viva's Strike a Chord competition, will play horn trios by Brahms, Joseph Holbrooke and contemporary American composer Eric Ewazen, and the Rathdowne Quartet will play Haydn and Schumann.
Last year's festival sold out, and sales are strong again in 2021 but music lovers can also hear it broadcast live on the Melbourne Digital Concert Hall.
Barney Zwartz, a senior fellow of the Centre for Public Christianity, was religion editor of The Age from 2002 to 2013.