Contemporary
sayli kulkarni joshi: #ISurvived2020: I collaborated and learnt from other artistes virtually in the lockdown, says contemporary dancer Sayli Kulkarni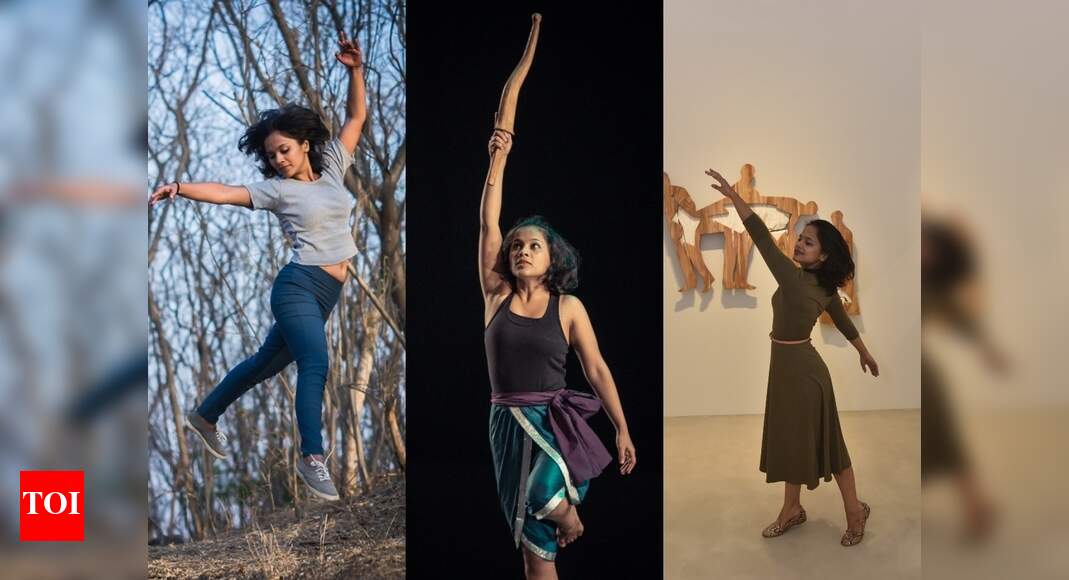 The year 2020 hasn't been kind to anyone. The pandemic and the consequent lockdown put a full stop to everything, affecting art and entertainment industry the most. However, artistes and the rest of the world are slowly trying to crawl back on their feet now. With 2020 calling it a wrap, the dawn of a new year tomorrow, bringing new hopes for 2021, city-based contemporary dancer, performer, and teacher Sayli Kulkarni summarises how the year has been for her, for her art, and how she managed to survive.
Read on….
"The year 2020 started with a roar for me as a contemporary dance performer. In the first two months of the year, I already had four performances in my bag. I was performing, teaching, and planning travel in the months to come. Life as an artist could have not been better is what I thought. But then, the unthinkable happened and there we all were in the middle of a pandemic, not knowing what is happening or what is going to happen.
Sayli performs at a dance festival in Pune
The first few days of the lockdown were amazing, as I could concentrate on myself, my art, and my routine which had gone for a toss in the past few months. But then the days turned into weeks and weeks into months of no performance, no rehearsals, no teaching, and almost no money in my bank account. I would lie to the world if I say I didn't perform at all, I did it, but for an audience who was watching me on social media, Zoom, or on Skype. Later, I also started teaching online and learning online.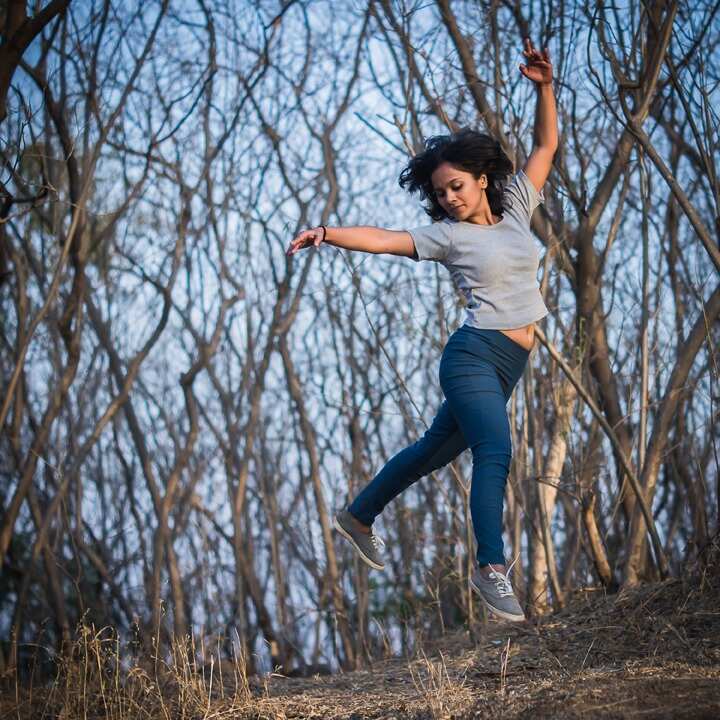 While the contemporary dancer and teacher misses the stage, she is now focusing on teaching and performing online
Naturally, we all were and still are struggling through this weird time. With nothing to do substantial as an artist (irony), I boarded a train that led me to self-doubt. I started questioning everything I did, what I was doing or not doing and what will I do. What sailed me through that black hole were my friends, books, music, and family.
My study travel to Spain in July 2020 was cancelled. Spain hosts one of the biggest contemporary dance festivals in the world named 'Deltebre Dansa', which was called off because of the pandemic. This festival was my one chance to learn from the world's best contemporary dance teachers and watch all the work that is happening around the world. Alas! All plans went down the drain. Thanks to COVID-19! Somehow, I managed to keep my head on my shoulder and started working on smaller video projects in collaboration with other artists, applied for a few online performance festivals, did some workshop with international contemporary dancers being here in Pune.

Funny, how I did not get to go to Spain to train myself but, I still did manage to learn from some amazing teachers. I guess the world for me was coming closer although it was falling apart in many ways. Albeit the art world is suffering the full force of the coronavirus pandemic, what kept me afloat is that the art and the artistes around the world brought people together, inspired the world, and kept people sane. I saw art helped people come closer, cope, heal in the face of grief in inarticulate yet undeniable ways and this is what kept me going in my difficult times.
Today the world is very slowly trying to find its way back to this new normal, and as a performing artist and a teacher, I, too, have started finding ways to be better at what I do. Performance spaces have started opening up and I am happy to already have performed for a live audience of 60 at the IAPAR International Theatre Festival. The face of performance, too, has changed in these times. This performance was a collaboration between a dancer from France whose live feed was projected in space and two dancers from India dancing in front of this feed. Bit by bit let's hope things do come back to normal and the only way to march ahead is by working together with compassion and empathy to everyone."