Music
Renowned pianist Fou Ts'ong dies from COVID-19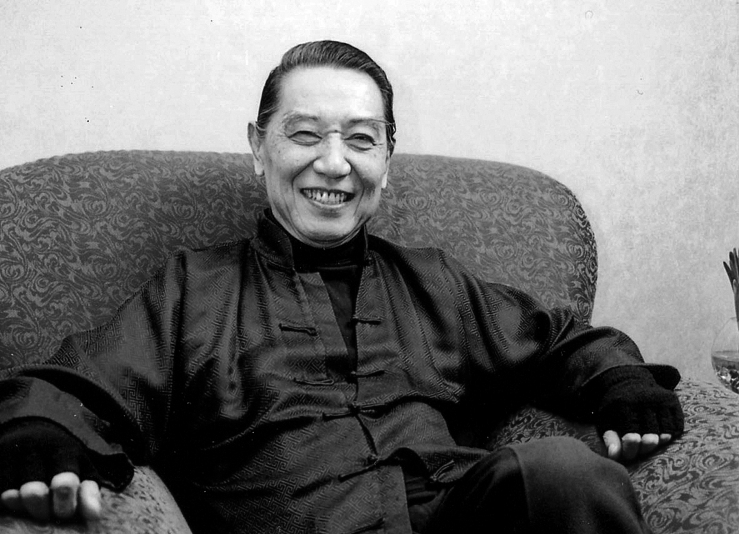 World-renowned Chinese-born British pianist Fou Ts'ong died on Monday after hospitalization with COVID-19 in the U.K., according to various media reports and fellow musicians. He was 86. 
French pianist François-Frédéric Guy, who has spoken to the family, wrote on Twitter of Fou's death: "He was one of my mentors and a musical father to me… His Debussy, Chopin and Mozart remain legendary…"
Li Yundi, the leading contemporary Chinese pianist, also received the news from friends. In a post on China's Twitter-like Weibo, he wrote: "I can't believe master Fou Ts'ong has left us. After calming down for a while, I comfort myself as well as music fans by knowing this: classical music is timeless and the masters that have left us also left treasured sounds for us, which will last for eternity. We will follow your steps, and hope that the beautiful music will always be with you in heaven and that you'll never be alone. R.I.P."
Earlier on Sunday, Fou's student Kong Jianing, a professor at the Royal College of Music, revealed that Fou— known as Fu Cong in China— had been undergoing treatment in a London hospital for the past two weeks.
Kong received the information from Fou's wife, the pianist Patsy Toh, who was also hospitalized and returned home after three days of treatment. Kong added that Toh has now basically recovered and had been able to visit Fou every day in the hospital.
Fou is generally regarded as the leading Chinese pianist of his time and one of the most highly respected interpreters of the music of Chopin.
Born in Shanghai on March 10, 1934, Fou had already started to show an interest in music at just four years old. Three years later he began studying piano with Mario Paci, a well-known Italian pianist and conductor, before going on to study under Ada Bronstein from the former USSR.
Fou achieved third place at the 1955 International Chopin Piano Competition in Warsaw, where he was also awarded the special Mazurka Prize. After settling in London in 1958, he went on to perform around the world, earning himself the title of the "Piano Poet."
In December 1982, he was appointed as an adjunct professor in the piano department of the Beijing Central Conservatory of Music, frequently visiting China to give lectures and performances over the past few decades.
His father Fu Lei was a prominent writer and translator, who developed his own style and theory of translation. His letters to his son Fou Ts'ong were published posthumously and went on to become a bestseller in China.