Literature
Read local author's 'We Cast a Shadow' and some classic literature to celebrate Black History Month | Entertainment/Life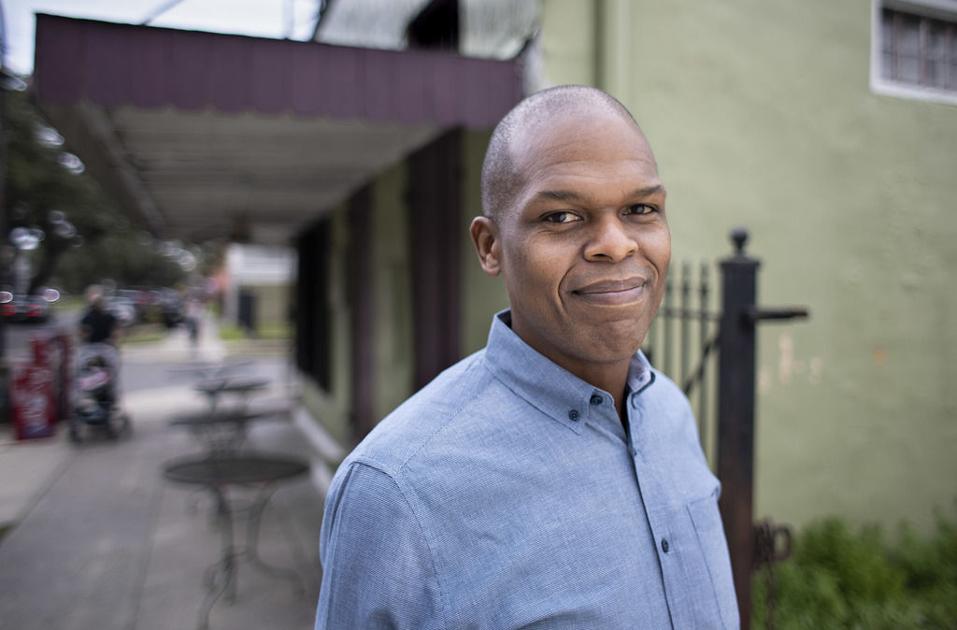 One of the most popular checkouts at the library this past year is a book titled "We Cast a Shadow" by local author Maurice Carlos Ruffin. It was published in 2019.
The story is set in a near-future Southern city plagued by fenced-in ghettos and police violence, and it focuses on the clinic of Dr. Nzinga, where anyone can get their lips thinned, their skin bleached and their nose narrowed. A complete demelanization will liberate one from the confines of being born in a Black body — if you can afford it. 
The narrator, a father, wants the best for his son, Nigel, a biracial boy whose Black birthmark is getting bigger by the day. The darker Nigel becomes, the more frightened his father feels. How far will he go to protect his son? And will he destroy his family in the process? 
Ruffin has been a recipient of an Iowa Review Award in fiction and a winner of the William Faulkner — William Wisdom Creative Writing Competition for Novel-in-Progress. A native of New Orleans, Ruffin is a graduate of the University of New Orleans Creative Writing Workshop and a member of the Peauxdunque Writers Alliance.
"We Cast a Shadow" is available in novel, eBook and audiobook formats at the library.
The following works of fiction, all considered classics, are available at the library during its Black History Month and beyond. There are many more as well. 
"Their Eyes Were Watching God," Zora Neale Hurston.
"The Color Purple," Alice Walker.
"I Know Why the Caged Bird Sings," Maya Angelou.
"The Hate You Give," Angie Thomas.
"The Underground Railroad," Colson Whitehead.
"An American Marriage," Tayari Jones.
"Invisible Man," Ralph Ellison.
"Native Son," Richard Wright.
"Beloved," and "The Bluest Eye," Toni Morrison.
"Things Fall Apart," Chinua Achebe
STATUESQUE: Has all the attention given to the coronavirus pandemic and the political landscape taken news of the silver monoliths that popped up around the country recently out of public scrutiny? Not to worry. Anyone who needs to view a tall silver sculpture need only come to the East Bank Regional Library, 4747 W. Napoleon Ave., Metairie. It stands on the island in front of the main doors. 
"Legibility" is a 20-foot-tall sculpture made from marine-grade aluminum that's resistant to corrosion. It sits on a 5-foot by 7 foot base. It was installed in 1998, one year after the building was opened to the public. It was donated by Sheriff Harry Lee, Walter Morton, John J. Gelpi Jr. and the Broadmoor Construction Co. 
The sculpture was created by Arthur Silverman, a prolific artist who created dozens of pieces of art for public locations throughout New Orleans. Silverman began creating sculptures in the 1970s after working for three decades as a physician. He created more than 400 metal sculptures, many based on the tetrahedron, a shape with four triangular faces. Silverman died in September 2018 at age 95. 
COMPUTER CLASSES: A new computer class titled "MINDS" will be offered at 2 p.m. Feb. 4 at the East Bank Regional Library, 4747 W. Napoleon Ave., Metairie. MINDS stands for mouse, internet, navigation and digital self-sufficiency. It's the first level in basic computer skills courses in JPL's computer training program.
It moves at a slower pace than the Next Steps in Basic Computer Skills course. MINDS is ideally suited for senior citizens who have not used a computer before or for job seekers who need the basics to moving forward.
The first 45 minutes of class concentrate on mousing exercises. Participants will learn how to left click, right click, scroll, drag digital objects from one place to another, and how to visit a website. Seating is limited, and online registration is required. Visit the Computer Classes page at www.jplibrary.net/training/ComputerClasses.htm and click "East Bank Regional Schedule."
KIDS' CRAFTS — TO GO: The children's librarians at the Jefferson Parish Library prepare Grab N Go Craft bags for kids. On the second Thursday of each month, a new bag will be available upon request. Each bag contains materials to create a specific craft. For example, the February craft is a Mardi Gras mask and the March craft involves St. Patrick's Day. Patrons can request a bag and have it sent to any JPLibrary branch. Bags are available while supplies last. To reserve a bag, and check out all of the other virtual children's content including story times, go to linktr.ee/jplkids.
LOCAL AUTHOR: Leah Erskine has published her first book, "CC's Road Home." The novel focuses on 16-year-old CC, who arrives on her grandparent's north Louisiana farm, desperate to forget her past. She brushes aside her family's attempts to break through her isolation, and even CC's new friend Addy and a summer romance with Eric can't persuade her to reveal what happened to her the previous winter in New Orleans.
Erskine grew up in small Southern towns in Texas and Louisiana and moved to New Orleans in her 20s, where she's been ever since. "CC's Road Home" is in our book collection and is waiting to be checked out.