Cinema
QT Sydney & Four Pillars Launch An Underground Cinema Club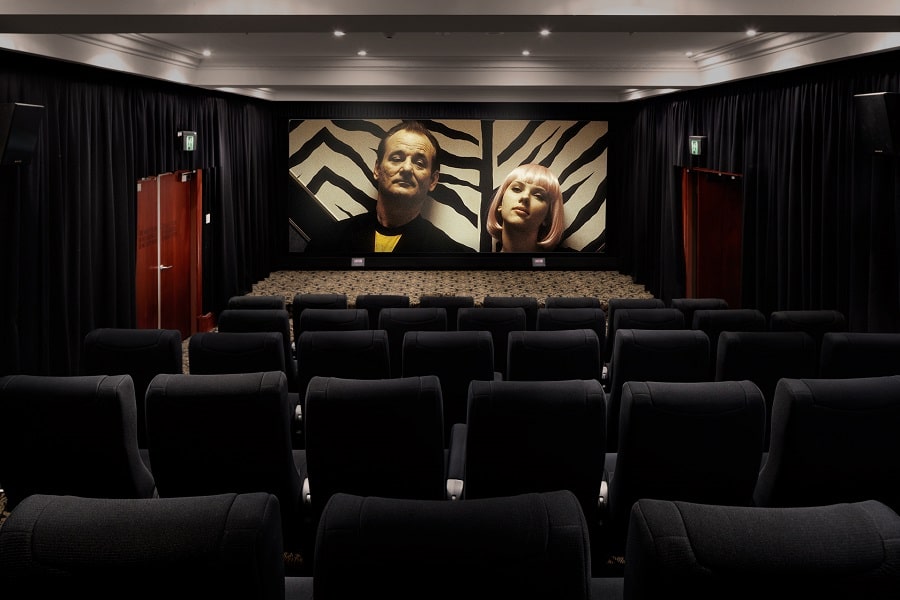 QT Cinema Club is officially a thing, bringing film-themed cocktails, bottomless gin-flavoured popcorn, and classic cinema to a secret spot underneath QT Sydney in the CBD. The luxury boutique hotel has tapped the Four Pillars crew to curate their very own boozy subterranean movie marathon in a historic (and largely unknown) 1930s-era theatrette, which has been dusted off for private bookings of up to 28 people. The best part: you get to pick from a menu of no less than 50 films, and a cocktail degustation to match.
Given a packed out romp at George Street cinemas may not be as realistic now as it was pre-COVID, rounding up the crew for some of the best flicks of all time seems like the greatest idea in Sydney right now. Four Pillars co-founder Matt Jones has helped curate the film list, and the bloke obviously has impeccable taste – the program includes Blade Runner, Back to the Future, The Shining, Cabin in the Woods, Reservoir Dogs, The Shining, Jaws, Psycho, Goodfellas, Snowpiercer, Before Sunrise, Clerks, There Will Be Blood, and The Artist.
RELATED: The 40 Best Horror Movies Ever Made
---
---
After you're done selecting your crew's silver-screen sesh, there's a bunch of bespoke cocktails themed on the various genres to choose from. Given Four Pillars are now on the top podium for world's best gin, expect the drinks to hinge mostly on botanical-led mixes, like a Four Pillars Negroni Gin named 'Couple Seating' for the more loved-up films, a 'Hollywood Gimlet' using Four Pillars Rare Dry Gin for straight-laced classics, and the 'Nightmare on Market St' with Four Pillars Changing Season Gin hoping to calm those nerves after a full-throated horror flick. There are five cocktails on the menu in total.
Depending on how you want to play it, there are two pricing tiers. $79pp will get you a movie screen, all the gin-popcorn you can woof down, one Four Pillars cocktail, and $25 of room credit at QT Sydney. Climb a bit higher and fork out $149pp for the full experience, which includes the above with all five Four Pillars cocktails, plus a few extra snacks from the hotel's Italian-leaning Parlour Cucina (and yes… there's a choc top in there somewhere).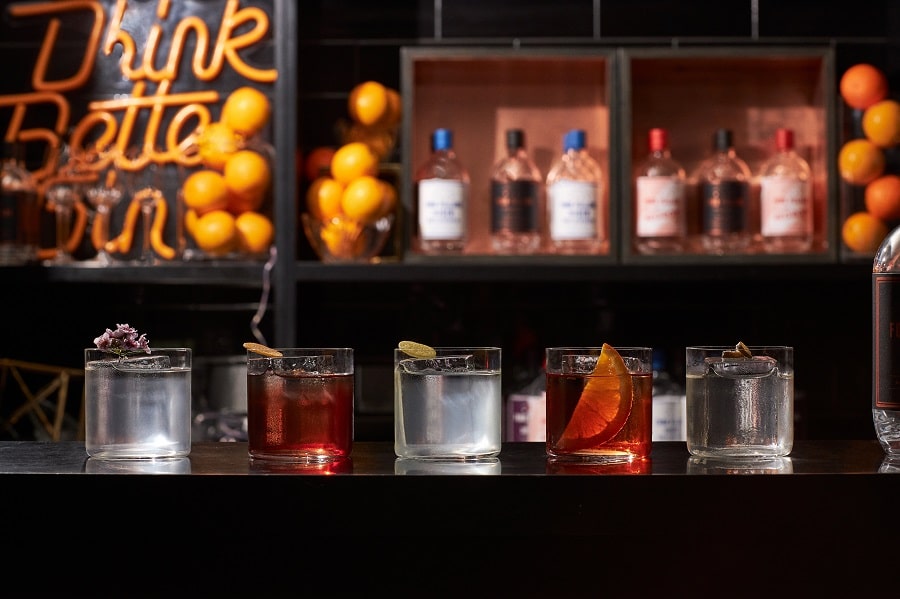 RELATED: Four Pillars Distillery Named World's Best Gin Producer
The cinema isn't the only part of QT Sydney you can book. Just recently, the hotel group – which has Australian properties across Melbourne, Perth, Gold Coast, Canberra, and Sydney – just introduced QT Floor'd, where you can book out an entire floor and curate the hotel party you've always dreamed of (within reason).
To book a session at QT Cinema Club, head to the link below.