Literature
Postscripts: Humbled author makes amends for several flub-a-dubs in a rough 2020 | Guest Columns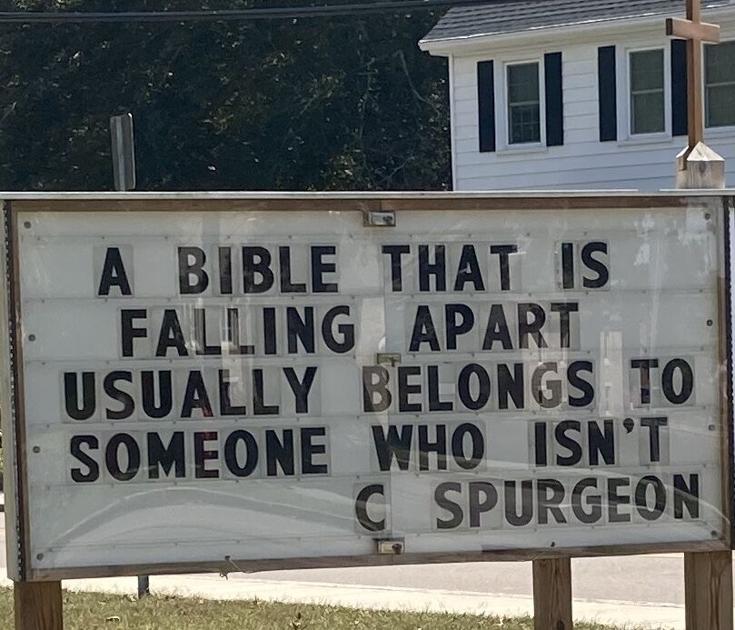 As this beastly year is about to be mercifully deep-sixed, it is appropriate to make good on some rather humbling bungles of my own served up in stories of fact, presumably, and reliable, if not sometimes hasty, research.
For starters, there is last week's piece about, ostensibly, the ongoing absence of "A Celebration of Twelfth Night" from the Chorus of Westerly's performance calendar, and specifically, my longing to hear the Chorus' rendition of the carol "Candlemas Eve" and having no choice but to seek it elsewhere.
Had I been paying attention, I would have read last weekend's email from the Chorus of Westerly announcing that its Christmas Pops album for 2020 was ready to stream, and included in the music was a sampling of "Twelfth Night" music, notably, for me, "Candlemas Eve."
Of course my story, published in The Sun on Dec. 20, bemoaned what I deemed the inability to hear a recording of "Candlemas Eve" as the Chorus, in hushed tones, sang it annually at the end of "Twelfth Night" while Father Christmas delivered his farewell.
If there is any saving face to this bollix, it is that the Chorus version available now is abbreviated and shorn of the entrancing chilled ambience of a winter's eve.
It just ain't the same.
I topped that muff back on Sept. 27 in a story about the succinct messages posted on the twin signs at the St. Pius X rectory in Westerly.
Proving my ability to read street signs is as lax as reading certain emails, I deftly placed those signs at the corner of Elm and School streets. Anyone who drives in Westerly, or more to the point is alive in Westerly, knows the signs are at the corner of Elm and Cross streets. School Street is one block away along Elm.
The ignominy was indelible, but the story did evoke an email from a young man named Paul Smith, who is studying history and architecture at Catholic University.
This is a portion of his email:
"I felt the need to reach out to you to express my appreciation that at least one message resonated with a passerby, because that was the intent I had when I had undertaken the task of rebuilding the sign as my Eagle Scout Project back in 2016.
"I had chosen the message sign as my project because to me and to many others, the original had become a sort of landmark in Westerly; whenever I would speak with someone who was not familiar with the town, they would immediately recognize St. Pius as 'the church with the message board.' It was an easy decision when it came to my knowledge that the original sign was in disrepair and was in need of a renovation.
"I finished the project, received my Eagle Scout rank, quietly graduated from high school, and I now attend college in Washington, DC. … Like you said, most messages that go up are whimsical and don't hold much lasting power, but if a message causes a single reader to stop and contemplate its meaning, I consider the project a success. I love this little town in the corner of the smallest state in the Union, and I owe much of who I am to the people in this community. The sign is a small measure of my thanks."
A somewhat less egregious flub dub plopped into my story, published on Nov. 1, about paintings by the late renowned portraitist Robert Brackman, of Noank, still making news.
One of Brackman's portraits, a full-length oil of the 6-foot-7, legendary Danish explorer Peter Freuchen, hangs as a centerpiece at the venerable Explorers' Club in New York City and was featured in a photo published by the New York Daily News earlier this year about a contretemps at the club.
Freuchen and his third wife had a home in Noank as well as in New York. I mistakenly said the home was on Chesbro Avenue when, in fact, it was around the corner on Pearl Street.
Denizens of Noank, once a fishing and boat-building village, tend to know every inch and splinter of it, and I was duly informed of my misstep.
Finally, in a Nov. 22 piece, about my old friend from our Norwich youth, Barry Chasen, being a baseball teammate of Donald Trump at the New York Military Academy, and being made to play third base as a left-hander because Trump, who is right-handed, would not give up his claim on first base, I made more out of Barry's professional baseball career than, in fact, occurred.
I said Barry, who played baseball at Marietta College in Ohio, was drafted by the Cleveland Indians when he graduated in 1969. I'll let Barry set the record straight:
"I was not drafted by the Indians," he wrote in an email. "I had a chance to sign with them, but the money was not right. I had signed to teach/coach at New London High, and my college coach told me to shoot for around $4,000. My salary before taxes at NL was going to be about $7,600!
" … The scout from Cleveland, who lived in Milford, Bob Broderick, contacted me at the end of the summer of 1969 and said he had their last best offer: $500 to sign and they would be sending me to spring training! I politely thanked him and said no thanks."
One of Barry's teammates at Marietta did sign a Major League contract: Kent Tekulve. He played 16 seasons as a right-handed relief pitcher.
Steven Slosberg lives in Stonington (he thinks) and was a longtime reporter and columnist. He may be corrected regularly at [email protected].