Indian Classical
Nrithyantine: A Bharatnatyam by 23 artists from 23 locations during lockdown | Mangaluru News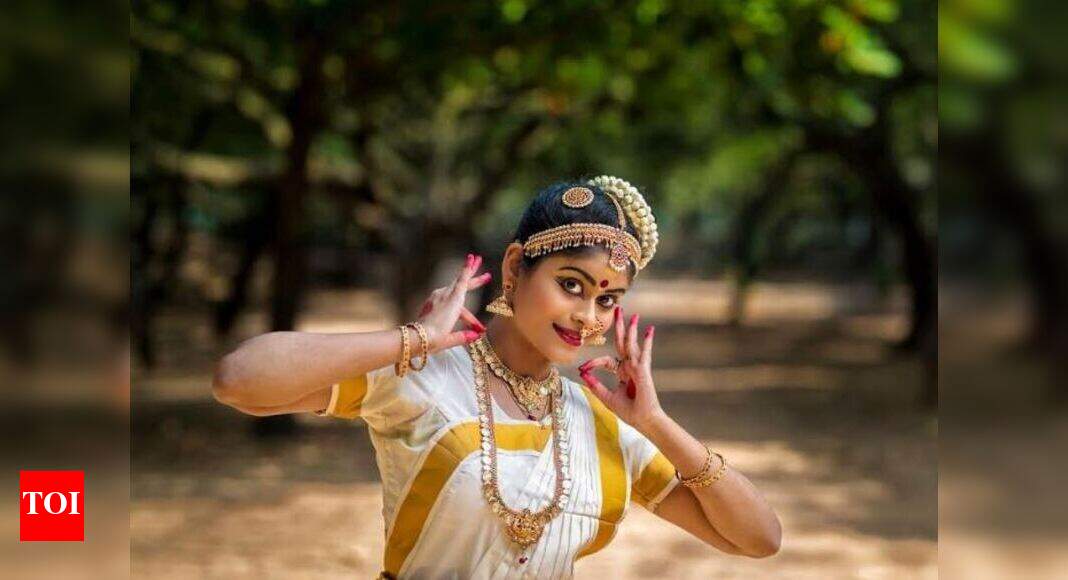 MANGALURU: Art knows no boundaries. Those 23 classical dancers, alumni of Alva's educational institution, Moodbidri who are living in different parts of Karnataka, Kerala and in Singapore, proved this adage true through Bharatnatyam. For, they produced a 4.49 minutes long Bharatnatyam sequence for the song titled 'Maathey' by Kalyani Menon by maintaining social distancing literally.
It took 15 days for the artists to complete the choreography of the dance sequence from their own places during lockdown. Rachana Amin, who coordinated 'Nrithyantine' said, "Social distancing cannot stop the artists."
She told TOI that the main purpose behind the concept is to keep the art alive though all artists are staying away from each other. "Most of our dance group members of the college are busy in their life after started working for corporate and other sectors. Initially, I had plans to produce it with the participation of 4 – 5 members. However, later many showed enthusiasm after I shared the idea on social media with a hashtag #Nrithyantine. Initially, I divided the song track into 23 pieces and sent it to participants. After all of them sent the recorded video footages of their portions, the same have been sent for editing. Later, the video has been uploaded on youtube on May 1," Rachana said adding that artists are all set to release its second and third parts.
"This is a small initiative by me to bring back all the dancers together even though we are not. It is a combination of Nrithya (dance) and quarantine. Hence, I called it Nrithyantine," she said.
While Rachana shot her portion from her house in Mijar, Anusha Aashay, Sumana Prasad, Madhura Karanth performed from Moodbidri, Manasa Rai from Kadaba, Sudeeksha Mahesh Shenoy from Karkala, Annapoorna Rithesh from Mulky, Veena HS from Shimoga, Anjana Krishnan from Hosur, Malavika Aithal from Kundapur, Aishwarya Tantri, Santoshi Eekshitha from Bengaluru, Sapna Kamath from Udupi, Adithya Subramanya from Thirthahalli, Manish MB from Someshwar, Keerthi Iyer from Singapore, Chaithra Bhat from Dharmasthala, Anusha Sajeesh from Kasaragod, Rathan Naik from Sagar, Chethan Chnadra from Sringeri, Chethana Mohan Desaipatti from Bagalkot, Chaithra Raghu from Kushalnagar and Abhilash Udupa from Kinnigoli, she said.