Creative
Hamilton's Choreographer on What Characters' Movement Means | On Air with Ryan Seacrest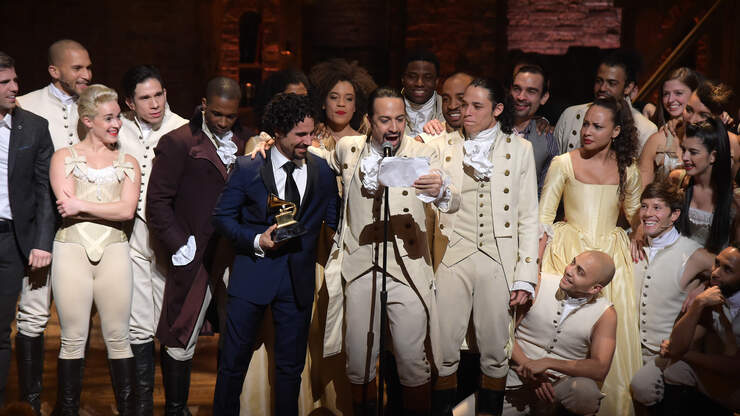 So many people nationwide have been waiting for Hamilton to hit Disney + with the hit Broadway musical arriving on the streaming platform ahead of Independence Day and when the country could use an uplifting and patriotic story about resilience.
While Lin Manuel Miranda has obviously been celebrated, and deservedly so for his wide ranging contributions to the musical, there's tons of other creative minds that helped bring it to life like choreographer Andy Blankenbuehler who won a Tony for his work.
So, when you're watching Hamilton this weekend, pay close attention to the movements of both Alexander Hamilton and Aaron Burr because every gesture is designed to highlight their personalities or foreshadow the story.
For example, Hamilton was a free thinker while Burr was rigid.
"Every movement Aaron Burr makes is linear while everything with Hamilton is circular and we just stuck by those rules," Andy explained to Playbill. "And, if either character is falling into his cycle of fate they turn to the left and if they're resisting fate they turn to the right."
Hamilton arrives on Disney + TODAY