Ballet
Former Dallas Cowboy Herschel Walker Danced With a U.S. Ballet Company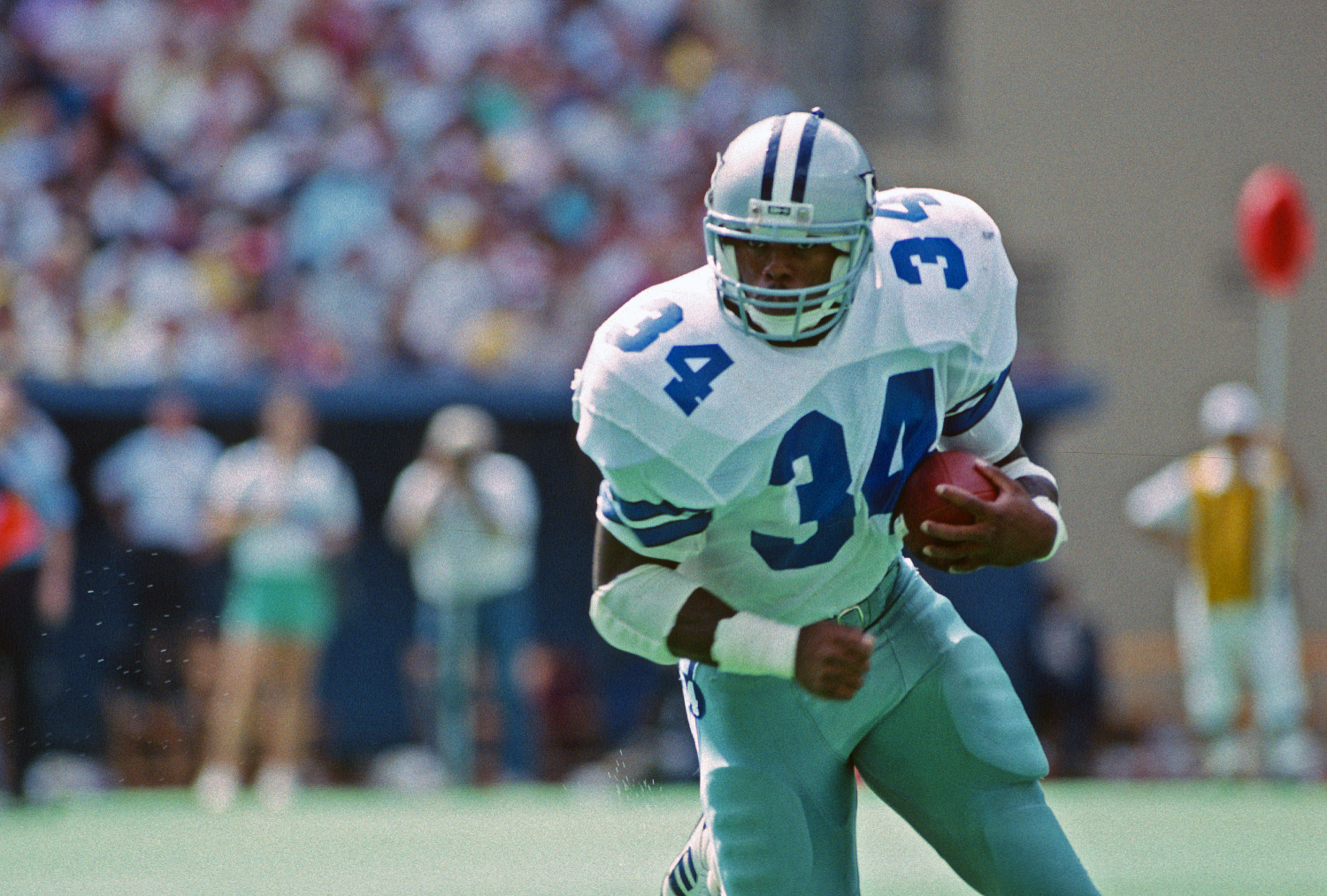 There was a time when Herschel Walker represented one of the most impressive physical specimens in all of professional sports. Even to this day, the man maintains an outstanding physique. Walker had quite a lengthy professional football career, achieving many accolades at the college and NFL levels.
So how did he maintain the same great level of physical fitness and athleticism throughout his entire career (and life)? With a rigorous training regimen. Part of Walker's regimen that may surprise you was a commitment to ballet. 
Herschel Walker's football career
Walker first gained national attention as one of the best running backs in college football for the University of Georgia. After a standout career with the Bulldogs, he shunned the NFL in favor of the upstart USFL and the New Jersey Generals. When that league folded, he made his way to the NFL, becoming the running back for America's Team: the Dallas Cowboys. 
Walker's NFL career never quite lived up to the promise of his earlier college football accomplishments. Despite this, he still had a decent NFL experience compared to most running backs.
Walker was the centerpiece of the trade from Dallas to Minnesota that ignited the spark of the Cowboys' dynasty. He later spent time with the Vikings, the Philadelphia Eagles, and the New York Giants. He retired with 61 career touchdowns and played until he was 35 years old. For a running back to play that far into his 30s, that bordered on miraculous. 
What did Walker do differently to help enable his body to last well into his 30s? Flexibility training likely helped. Like many athletes, Walker participated in ballet. More football players do that than you may expect. 
The odd relationship of football players and ballet
RELATED: Where Is Former NFL Running Back Herschel Walker Today?
The worlds of ballet and football couldn't possibly seem any more different, but they actually share a lot in common. According to Ballet Barres, both disciplines require many of the same skills, including focus, flexibility, strength, and speed. 
Executing plays requires mental toughness, as does executing complicated dance moves in sync with a partner or alone. Both professions require you to be able to bend your body in some nearly unthinkable ways. 
With football, it's readily apparent why one would need to be strong. But lifting others or moving in the ways ballet requires also means having excellent levels of strength. 
When it comes to ballet, your legs are your lifeblood. Quickness can be the difference between greatness and mediocrity. The same could be said for football. Both require being able to perform over long periods of time. 
Herschel Walker toured with a U.S. ballet company
In the '80s, during the height of his professional football career, Walker used ballet to improve his athleticism. According to the New York Times, Walker toured with the Fort Worth Ballet Company. 
How did he do? It seems as though he wasn't great by ballet dancer standards, though he acquitted himself quite nicely by the standards a professional football player would be held to. A Cowboys fan witnessing one of his performances described him thusly: 
'He's basically a football player, kind of flat-footed and kind of macho."
Walker was always a professional on the football field, and he maintained that same level of professionalism when it came to ballet. It should come as no surprise that an athlete as impressive as Walker would be able to adapt to something as foreign to him as ballet. 
All stats courtesy of Pro Football Reference