Folk
Folk festival in Mysuru on Sunday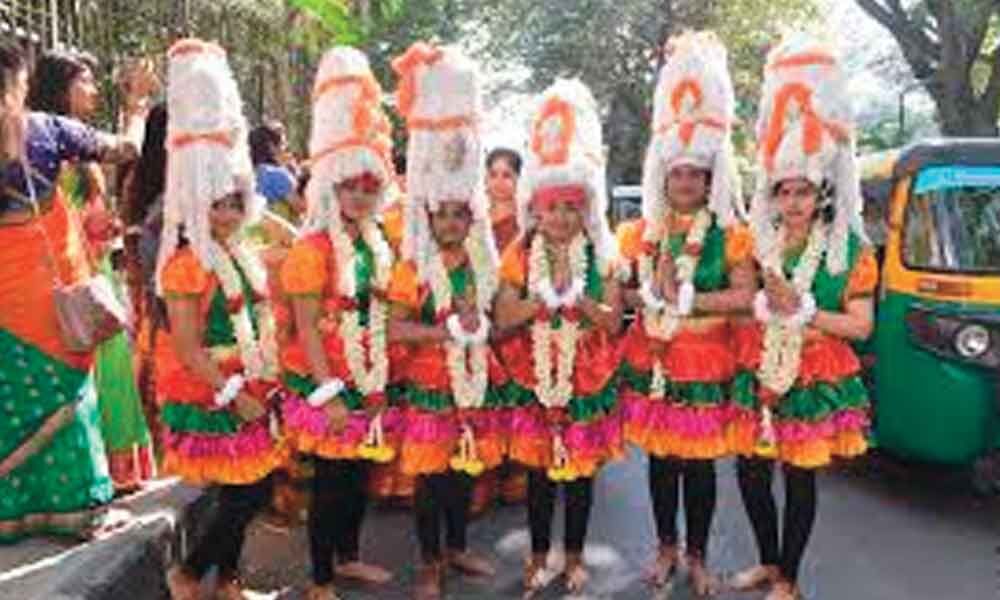 Mysuru: Karnataka Janapada Academy is hosting a State-level folk festival "Janapada Suggi" on the occasion of World Folkore Day at Kalamandira here on Sunday.
In the first ever event being hosted by the Academy since lockdown, over 150 artists from Bengaluru, Mysuru, Mandya, Chamarajnagar, Hassan, Kodagu, Tumkur will perform in the day-long cultural extravaganza from 10 am to 6 am.
On the occasion, they are hosting 'Gejje Maathaaduthaave' wherein nine teams of male artists will perform nine folk dance forms — 'Chitmela', 'Urtikot Aata', 'Kamsaale', 'Nagaari', 'Veeragaase', 'Pooja Kunitha', 'Thamate Vaadana', 'Goravara Kunitha', and 'Suggi Kunitha'. Two teams of female artists will perform two folk dance forms 'Dollu Kunitha' and 'Sambaala Vaadana'.
The Academy is also hosting 'Baaraiah Beladingale'- a folk musical event. As many as 16 noted folk singers will sing folk songs.
There will be 'Janapada Jaguli' on "world folkore concept" by head of folklore department of Kuvempu Kannada Studies Centre, Dr Nanjaiah Honganooru, and "Concept of Kaliyuga in Manteswamy Kaavya" by Dr P Mani, Assistant Professor of Kannada Studies and Research Centre, Karnataka State Open University.
Academy president B. Manjamma Jogathi, registrar, N. Namratha, members G.R. Srivatsa and P.M. Narasimha Murthy, assistant director of department of Kannada and Culture H. Chennappa and others will participate in the event.
Mr Srivatsa said that "Janapada Suggi" scheduled to be held in August was postponed due to Covid-19 scare.
There are more than 100 folk art forms across Karnataka. Over 40,000 artists are badly hit due to coronavirus as major festivals like Mysuru Dasara were scaled down. "Janapada Suggi" is being organized in order to support the folk artists.