Indian Classical
Dhauli Kalinga Mahotsav enthralls classical dance lovers and tourists | Events Movie News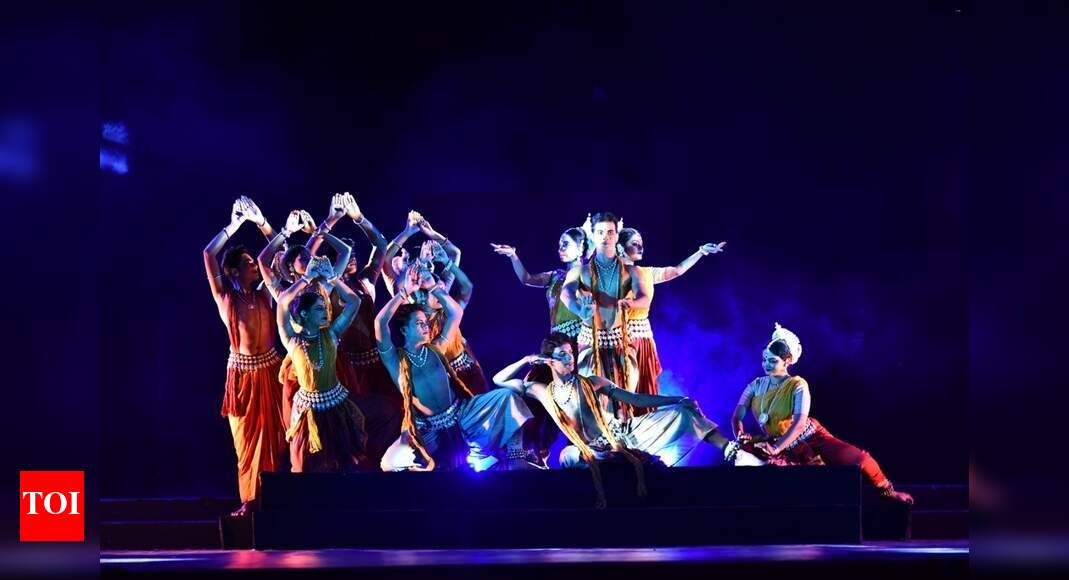 The annual
Dhauli Kalinga Mahotsav
, held at the Dhauli
peace pagoda
, enthralled not only the classical dance and music lovers but also the tourists coming to this tourist place. The three-day festival presented some of the best classical dance performances by artistes from across the country. The festival concluded on a high note last night.
Organised by the Department of Tourism, Government of Odisha in association with Odisha Dance Academy and Art Vision, the Dhauli-Kalinga Mahotsav has entered into 17th year.
The festival kickstarted on Saturday with an Odissi dance performance by artistes of Odisha Dance Academy and it was followed by a kathak performance by artistes of Upasana Centre for Dance, Kolkata and the final performance was Mayurbhanj Chhau dance staged by Angika. The second evening witnessed a Bharatnatyam performance by Bharatanjali troupe from Chennai followed by Odissi by Art Vision and last presentation was Purulia Chhau by Kalipada ChhauNrutya Samiti, Purulia.
The final evening presented Kuchipudi by Sambhavi School of Dance bengaluru, Odissi by Nrutyanilaya and Sareikala Chhau by Acharya Chhau Nrutya Bichitra from New Delhi.The organisers said that the festival was held following all precautions.
"The Dhauli-Kalinga Mahotsav has been a great platform for artistes to showcase their talents. It also provides classical dance and music lovers to watch variety of dance forms at one stage. Besides, for tourists, it's also the best time to visit the peace pagoda and watch some mesmerising classical dance performances," said an organiser.