Indian Classical
Connoisseurs cherish classy & beautiful Bharatanatyam | Nagpur News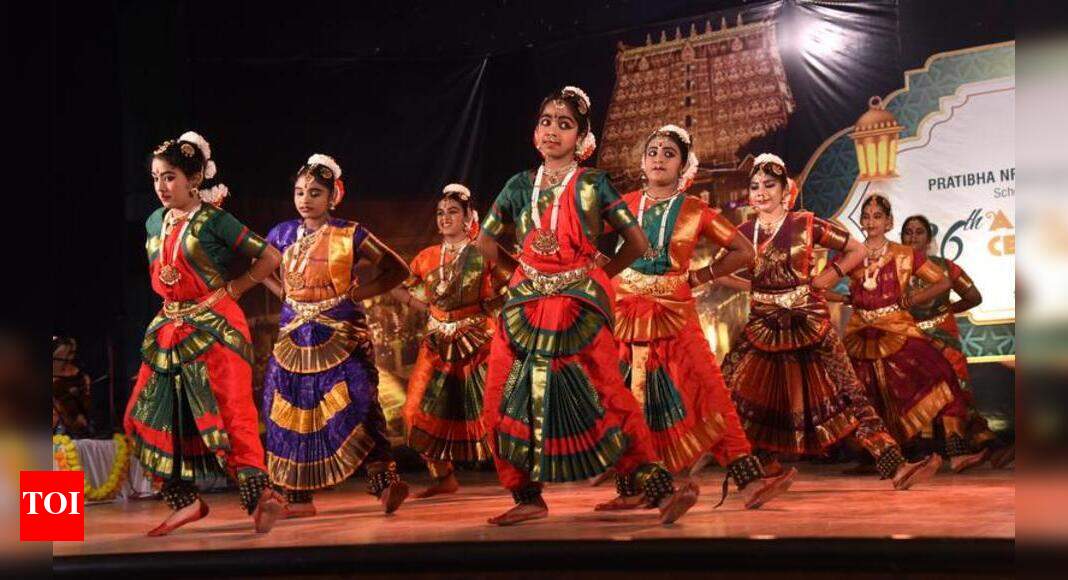 Nagpur: It was an evening to cherish for connoisseurs of Bharatanatyam who were regaled to the hilt by students of Pratibha Nritya Mandir on Sunday.
The 36th anniversary of this school of performing arts was a treat to behold. Staged at Deshpande Hall, the venue was packed to capacity. Over 165 participants and disciples of Guru Ratnam Janardhanan, in support of senior disciple Pooja Hirwade, displayed their special talent and made the evening mesmerizing.
Each of the 11 performances depicted a unique story in Tamil, Telugu, Sanskrit and Kannada. The folk art programme featured participants in 3 to 50 years group.
'Pushpanjali', an offering to god, followed by Shiva sthuthi, a performance describing the dance of Shiva, were the stand out events.
Music, ragas and stories with various themes were performed. 'Shanmukha Kauthuvam' by junior girls praising Lord Muruga, 'Sreeranganatha Keertanam' a composition displayed through Bharatanatyam and a tribute to Tamil poet Arunachala Kavirayar, 'Mahishasura Stotaram' by the tiny tots depicting hymns on Durga captivated all. 'Alarippu' a dance with claps, 'Jatiswaram' in Kalyani raga, 'Ganesha Sabdam' a dance praising Ganesha, 'Saraswati Vandana' a dance by seven women resonating women power and an invocation to Saraswati were the other highlights.
Senior dancers's show 'Varnam', dedicated to Shiva and 'Padam' a joyful song dedicated to Krishna caught the imagination of all.
'Kalinga Narthana Thillana', a unique visualization on a wonderful act of Krishna was the concluding performance.
In her welcome speech, Janardhanan said, "Such events give an opportunity to the students to portray their talent and meet other classical styles and themes."
Guest of honour and South India Association president of KV Nagarajan praised the efforts and hard work by both guru and students.
Distribution of certificates and mementos to the artistes marked the end of the beautiful evening. The group of musicians included Vishnudas Manalar (vocalist), Naveen Anand (mridangam), Shirish Bhalerao (violin), S Kumar Babu (flute).
Make-up of the artistes was done by Manish Naidu. The programme was conducted by Radha Iyer.