Performing Arts
Conard Performing Arts Recruiting 'Cutout' Audience – We-Ha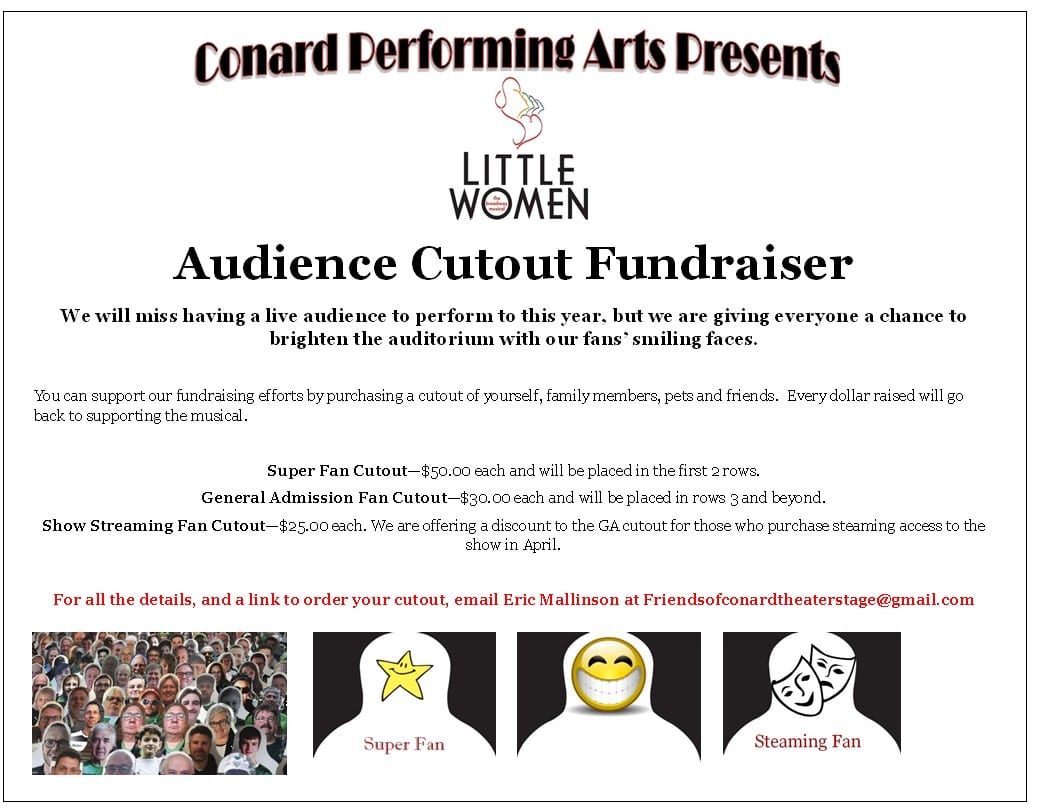 West Hartford's Conard High School will be performing 'Little Women' as the spring musical, and is holding an 'audience cutout' fundraiser.
Submitted
Conard Performing Arts is holding an audience cutout fundraiser for the spring musical, "Little Women," which will be available as video on-demand beginning this March.
We will miss having a live audience to perform to this year, but we are giving everyone a chance to brighten the auditorium with our fans' smiling faces.
You can support our fundraising efforts by purchasing a cutout of yourself, family members, pets, and friends. Every dollar raised will go back to supporting the musical.
"Fans" will be seated according to the following:
Super Fan Cutout – $50.00 each and will be placed in the first two rows.
General Admission Fan Cutout – $30.00 each and will be placed in rows 3 and beyond.
Show Streaming Fan Cutout – $25.00 each. We are offering a discount to the general admission cutout for those who purchase steaming access to the show in April.
For more information and a link to order the cutout, contact Eric Mallinson at [email protected].
Like what you see here? Click here to subscribe to We-Ha's newsletter so you'll always be in the know about what's happening in West Hartford! Click the blue button below to become a supporter of We-Ha.com and our efforts to continue producing quality journalism.