Music
Blind 16-year-old pianist taking classical music world by storm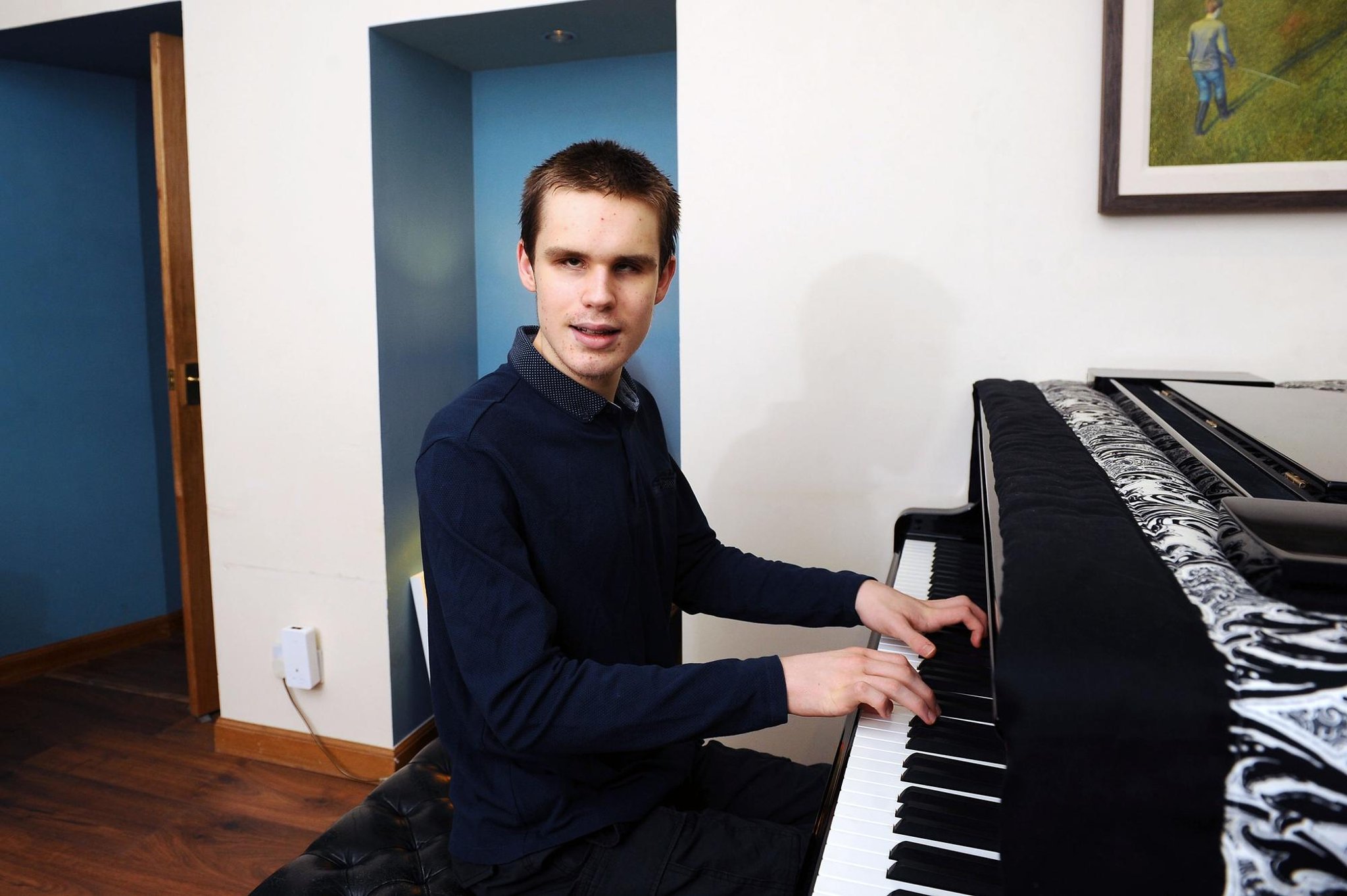 A classical pianist and composer since early childhood. The subject of a BBC documentary. A recipient of international awards who has performed on several prestigious stages.
You would be forgiven for thinking such accolades belong to a distinguished musician with decades of experience to their name.
Remarkably, this is the CV of a 16-year-old who was born blind.
Ethan Loch, from Dennyloanhead, first took piano lessons aged four with his mother, Larinda.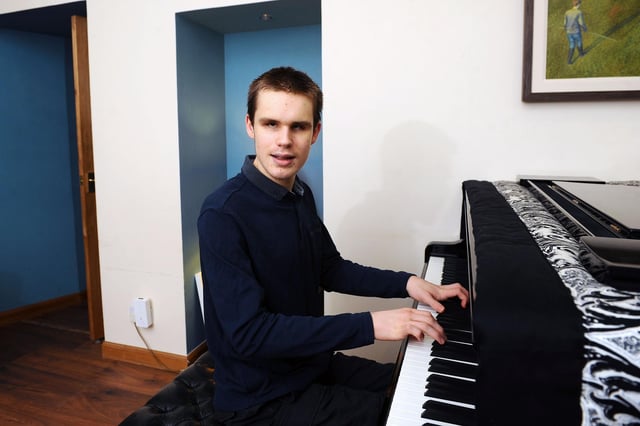 Ethan Loch (16) has been playing the piano since he was four. Picture: Michael Gillen.
The precocious pianist was invited to perform at a Music in Lanark event six years later where he also debuted his first major composition work – a springboard moment that has propelled him on to achieve incredible success.
His potential was recognised by the BBC which aired a radio documentary focusing on the freedom a blind child can experience through working with renowned teacher Daniel Kish.
Since turning 12, Ethan has claimed victory in the Scottish International Youth Piano Competition; received the Premio Asoluto prize at the 15th International Giuseppe Sciacca Awards in Rome; won the 7th James Waterhouse Loretto Piano Competition; and been named as a finalist in the EPTA Belgium International Piano Competition.
During that time, the teenager has played at Steinway Hall in London and the Festival of Chopin in Poland.
Ethan Loch has been getting into the festive spirit. Picture: Michael Gillen.
Ethan may also be familiar to television audiences, having appeared on both BBC's The One Show and Little Big Shots on ITV.
A former pupil of St Mary's Music School in Edinburgh, he now studies with Fali Pavri, professor of piano at the Royal Conservatoire of Scotland in Glasgow.
The coronavirus lockdown may have prevented Ethan from performing in front of a live audience, however, it hasn't stopped him from adding to his ever-growing list of admirers.
The musician has been hosting an online concert every Saturday since May to bring some joy into the homes of his family, friends and YouTube channel subscribers.
Filmed by his dad, Fraser, the virtual shows have proved popular, with a number of the performances helping to raise funds for The Amber Trust whose work provides musical opportunities for blind and partially sighted children.
Fraser said: "We just had an idea because Ethan had put one of his concerts on YouTube and thought, 'Maybe we should just do one here'.
"We then thought, rather than putting all that work into one concert, why not do it as a weekly thing?
"He has a fantastic memory and huge repertoire. He can play pieces in a lot of different styles. Every week he can put out ten to 15 minutes of music.
"Initially it was for family and friends and people who liked him from round about but then a lot of people tuned in.
"He's done different things for different charities. He loves to improvise so a large part, maybe 50 per cent, is improvised on the spot.
"I try not to edit out mistakes unless there's a technical problem because people are wanting something that's live.
"It's fantastic. Both myself and my wife just absolutely love it.
"It's a joy each week when he produces something new and uplifting and others get to hear it."
While playing classical music to such a high standard demands great discipline, Ethan also knows when to let loose and enjoy himself on the keys.
Whether he's entertaining by performing in the house with his feet, or creating melodies off the cuff, there's rarely a dull moment in the Loch household.
Fraser continued: "Ethan likes to mess about on the piano.
"He's off just now but he's not one of those people who takes time off.
"The foot thing was just something silly! He's got weird feet – he can hold the phone with his foot.
"Being blind, he gets a lot of feeling through his feet and loses part of that touch when he puts his shoes on.
"I don't think we really believed he'd achieve what he has. We weren't sure if it was going to come together.
"To play classical piano involves a huge amount of discipline. It's not just about talent.
"You can be a pop pianist with raw skill. Classical requires a huge amount of notes to learn."
The pandemic has given Ethan and his family time to take stock of all that he has achieved so far.
While the future may seem unsure, one thing is for certain: the teenager's passion for the piano will never fade.
Fraser added: "The classical style is what he was always into, even as a toddler.
"He definitely feels music and piano-playing are who he is. He couldn't imagine a life without it.
"We aren't sure what the classical world will look like after Covid. At the moment, he'd like to make classical performances and compositions."
Thank you for reading this article on our free-to-read website. We're more reliant on your support than ever as the shift in consumer habits brought about by coronavirus impacts our advertisers.
Please consider purchasing a subscription to our print newspaper to help fund our trusted, fact-checked journalism.