Literature
Berkshire Lyric to host biweekly series exploring choral literature beginning in February | Local News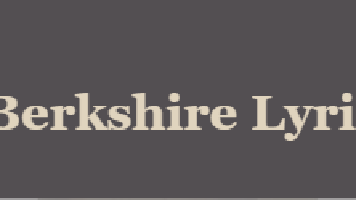 Berkshire Lyric is hosting an online series that will explore eight different pieces of choral literature beginning in February and running biweekly until May. 
Jack Brown, Lyric's artistic director, will host the series over Zoom on the first and third Monday of each month.
Each session will concentrate on a major work, including a background lecture and the opportunity to sing along with several of the choruses. There will also be a group vocal warm-up and technique period in each session. 
Biweekly Lesson Schedule:
Feb. 1: Mozart Requiem; Feb. 15: Faure Requiem; March 1: Brahms German Requiem; March 15: Haydn Creation; April 5: Mendelssohn Elija; April 19: Beethoven Mass in C; May 3: Handel Messiah; May 17: Bach Mass in b minor.
The sessions are free of charge for current singers in Berkshire Lyric's four choruses and a voluntary donation of any amount is encouraged for members of the public interested in taking part. 
More information is available at BerkshireLyric.org and email [email protected] to register in advance for the sessions.