Visual Arts
Apartment House, Wigmore Hall online review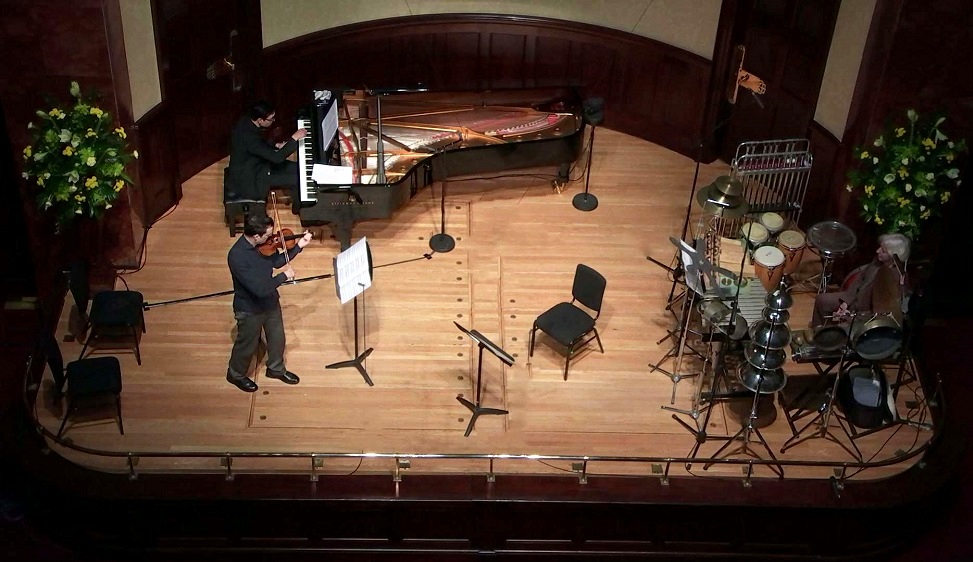 Another year, another lockdown. Though I have little doubt this was not the way most of hoped to start 2021, we can at least be grateful that we're not suffering quite the same drought of live music we experienced back in March. Despite the stringent restrictions, many venues and ensembles are able to offer an array of live and recorded streams, something which wasn't possible in the UK at the start of the first lockdown. Last Saturday saw the Wigmore Hall host not one but three such events, in a day of performances dedicated to the music of pioneering American composer Morton Feldman.
Wigmore Hall Associate Ensemble, Apartment House, presented three distinct displays of Feldman's work, with his 1959 work Last Pieces being the first. Pianist Kerry Yong gave an other-worldly feeling to the abstract chords in the slow first and third movements, and a driven, though not hurried, sense of movement to the faster second and fourth. This was followed by the solo violin melody For Aaron Copland, played in a delightfully simple style by Gordon Mackay.
Feldman found much of his inspiration in the paintings of abstract impressionists and composed a series of pieces with a one-word title, which he then wrote several versions of. A selection of these were performed in the morning concert. Projections 1, played by Apartment House founder Anton Lukoszevieze on solo cello, was soft and intriguing, drawing the listener in to his sound world. The same contemplative stillness was heard in the trio Durations 4, where Lukoszevieze was joined by Mackay on violin and Simon Limbrick on vibraphone. Ending the first performance, Limbrick created an extraordinary range of sounds playing his instruments using only his hands in the 1964 solo percussion work The King of Denmark. After a break, during which I'm sure the Wigmore Hall's Steinway was suitably sanitised, pianist Mark Knoop sat at the keyboard for this performance of a single work – Feldman's Piano and String Quartet. This was a hypnotic performance, and a welcome moment of stillness in what is for many a fraught and stressful time. Broad, blurred brush strokes from the string quartet paint a tranquil yet haunting musical canvas, punctuated by ethereal melodic fragments from Knoop on piano, who brought the piece to a contemplative end.
The final concert began with Feldman's final solo piano work, Palais de Mari. Inspired by a painting of the ancient Babylonian palace of Mari hanging in the Louvre, the composer was struck by the building's "imperfect symmetry". This quality, which Feldman embodies in the music, was beautifully exhibited by Knoop, as he teased at the slight differences in rhythm and tone in Feldman's almost identical repetitions.
Voices were added to the mix for this last performance of the day. As well as being greatly influenced by visual art, Feldman was also inspired by the work of American writer Frank O'Hara. Australian bass-baritone Morgan Pearse (pictured above with ensemble) sang Feldman's O'Hara Songs with both a mournful vulnerability and a fierce conviction.  The concert's final work – For Franz Kline – was equally mesmerising. Soprano Josephine Stephenson gave a delicate, tender quality to the wordless vocal lines, which fluently intermingled with the instrumentalists of Apartment House.