Creative
Ann Reinking's Best Dancing on YouTube: WATCH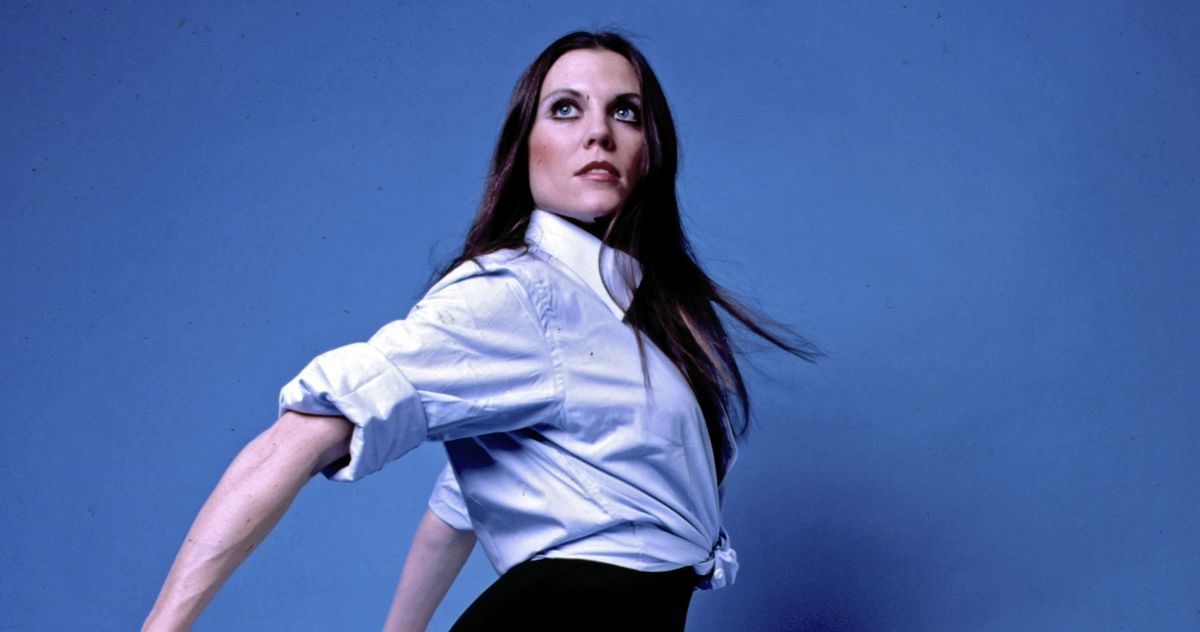 Reinking in 1977.
Photo: Jack Mitchell/Getty Images
Our year of loss continues with the death of the astonishing Ann Reinking, one of the queens of Broadway. Known best as Bob Fosse's muse and the bearer of his tradition, she was also a smoky-voiced singer and Tony Award–winning choreographer, an expert in all the arts of crafting a body onstage. Reinking was a link in a great chain of U.S. choreography that passes through Fosse to Jack Cole and beyond, and her delight and humility and belief in that continuous quality is there in her work. But any writing about Ann Reinking is missing the point — not to mention the flex and the ankle roll. It's best just to watch her in motion.
When Reinking died on Saturday at 71, she left behind a legacy of a specifically jazz-dazzled way of moving, one that amplifies a woman's strength and sinuousness rather than a weightlessness and thistledown sweetness. She embodied a new ideal of American womanhood: broad-shouldered, muscular, full of mischief and capacity. (When she danced with a man, she danced beside him. Even if he lifted her, she seemed about to lift him right back.) Once she replaced Gwen Verdon in Fosse's Chicago in 1977, she became the paradigm of a Fosse dancer — the perfect isolations, the rolling hips, the "What, this old thing?" shrug that accompanied some movement of ferocious virtuosity. Here she is in a CBS special, Invitation to the Dance, performing an extended number from "Me and My Baby" from Chicago, demonstrating all the most important parts of the Fosse physicality.
Reinking actually had to audition for the role of herself in All That Jazz, Bob Fosse's 1979 semi-autobiographical film about a Broadway choreographer (played by Roy Scheider) stretching himself too thin. She got the part. Reinking plays the choreographer's understanding girlfriend and muse, a boundlessly generous dancer who loves his child and bonds deeply with his ex-wife. (She knew whereof she acted.) The film is chockablock with staggering numbers, but "There'll Be Some Changes Made" is the Fosse-est of 'em all, with the choreographer's three women in the classic Fosse bowler hats and sparkly leotards, their legs turned in, elbows turned out, simultaneously erotic and uncanny, dolls with broken strings.
My favorite sequence from All That Jazz, though, is the touching "Everything Old Is New Again," danced by Reinking and Erzsebet Foldi, playing the Fosse avatar's daughter. The two of them put together the dance as a gift to perform in the tired man's living room. They hop over balcony railings and scamper into position, Reinking murmuring directions to the little girl as they go. Reinking's kindness and big-heartedness turn the famous Fosse black oil into something as wholesome as milk. That was her gift, a way of translating all the forms — ballet, jazz, Fosse slink — into something approachable and seemingly easy, even as it took your breath away.
She's best known for her work with Fosse and her own post-Fosse choreography, but it's instructive to see what Reinking brings to other dancers' work. Here, she's dancing with Jeff Hyslop, whose 1980 television show Dancin' Man capitalized on the increased appetite for modern popular dance. In "Big Noise From Winnetka," you see her in a duet with Hyslop, working in a more relaxed mode than her usual sly, vibrating tension. Everything's much faster than usual; the pair frug and shimmy and kick as though they're cycling through options on their body catalogues. But the way she gives a little throaty laugh as they start a run across the studio makes you think she's got more on her list than even Hyslop knows. 
For a lot of people who grew up outside the Broadway orbit, the 1982 movie version of Annie was our first bread crumb on a long, obsessive pathway. Maybe you too saw it on a VHS tape, a scratchy version someone enterprisingly recorded off TV? Reinking's thrilling portrait of Grace Farrell, the Warbucks secretary whose total love for Annie can only be expressed through dance, was that production's magic element: the perfectly glamorous, perfectly accepting friend-mother who just wants to provide the little orphan with every luxury. In "We Got Annie," her exhilaration sends her on a dance across the mansion's grounds, her long legs leaping over fountains and furniture and decorative plantings, her voice husky with happiness, her yellow dress floating around her.
In 1996, Reinking co-directed and choreographed the revival of Chicago, which (the pandemic break aside) is running still. This revival might well be her legacy—it certainly won her a Tony—but it's also her great gift to us. She made the show in Fosse's image, handing down his style and technique from body to body even as she interpolated her more liquid grace. Here you can watch almost half an hour of the spectacular Encores presentation that was eventually turned into the Broadway show. What comes through the scratchy video is her earthy, bawdy humor as Roxie—Chicago is a musical about women's capacity for violence in the pursuit of pleasure, and Reinking played the pleasure.
At the Tony Awards in 1997, she and Bebe Neuwirth (playing Velma) blew the roof off the place with a medley from Chicago. It's all there, the laughing while dancing, the ease and playfulness, the legs that seem to eat the stage, the deep-in-the-bone eroticism, the elegance. In interviews, she spoke about Fosse as "Mr. Fosse," maintaining a kind of respect and distance around his greatness even as she became the unquestioned bearer of this flame. But her performances were never just respectful or distant — she made a joyful fusion of body and dance, an invitation to take up as much room as possible.