Indian Classical
An online storytelling session that uses Bharatanatyam to narrate the story | Kannada Movie News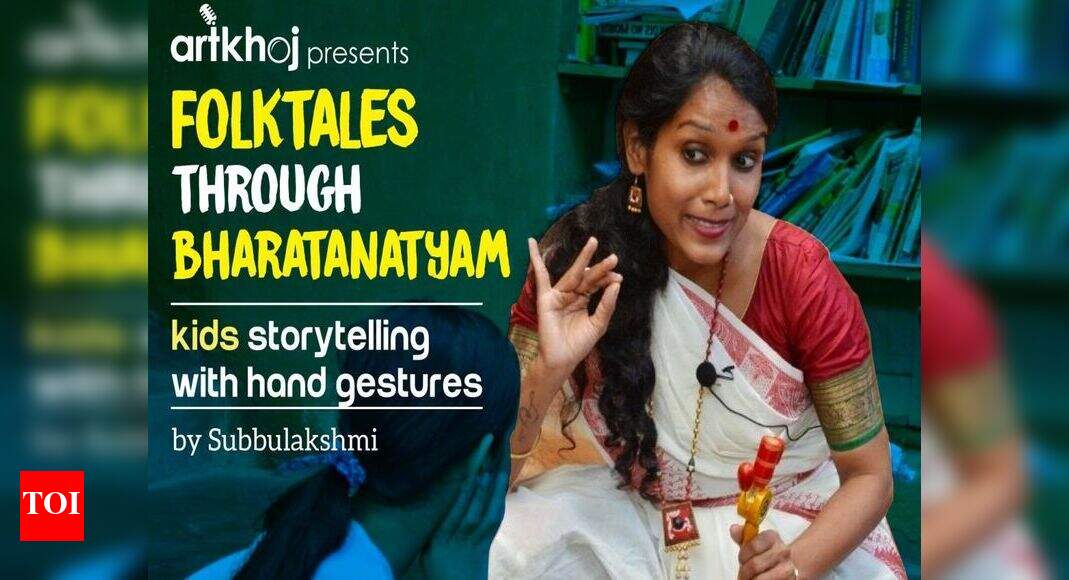 If you wish to introduce you young ones to stories from the past then this
online
story telling session is a must.
Folktales
Through
Bharatanatyam
is an online
storytelling
session, which will be hosted by Artkhoj and
Subbulakshmi
's Natyakatha. The online event will be held on June 27 at 4 pm.
At this online storytelling session, Subbulakshmi will make the invisible visible with the use of Bharatanatyam hand gestures to narrate the story. Through this event, youngsters will be able to experience stories of Indian fables, mythology, folk tales, self-creative stories and epics.The event is open for those between the age group of 5-12 years. Participants will be able to enjoy stories as well as learn the characters of the story through hand gestures.
Subbulakshmi is a professional Bharatanatyam dancer, alumni of Kalakshetra foundation and also a performance storyteller who uses the vocabulary of Bharatanatyam hand gestures to narrate a story. Through her studio Subbulakshmi's Natyakatha she is making the invisible visible bringing to life stories of Indian fables mythology folk tales self-creative stories and epics.