Contemporary
Actor Ramzam Muhammed's stunning contemporary dance talks about women's freedom | Malayalam Movie News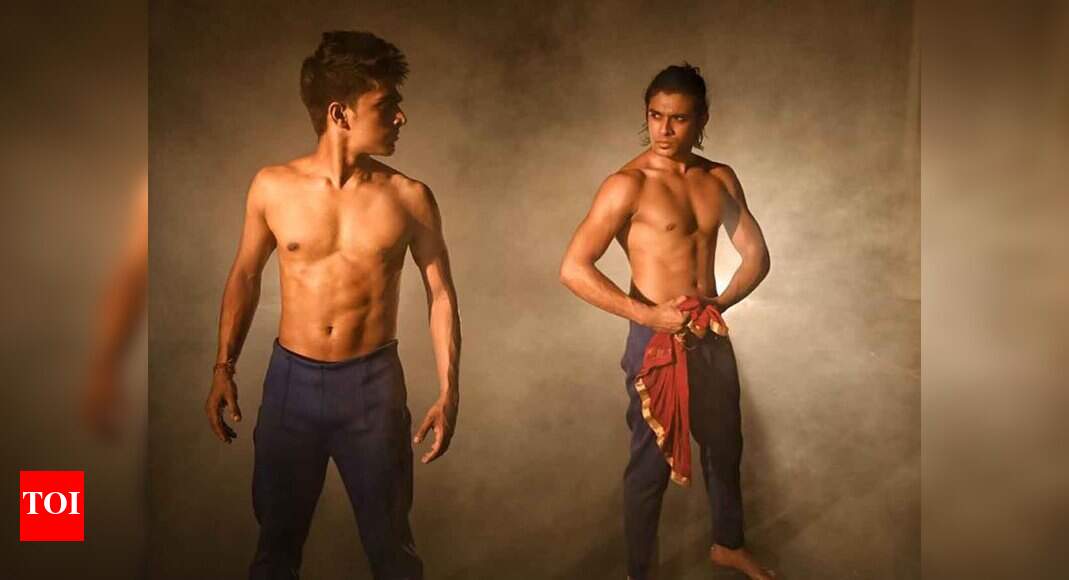 Actor-dancer Ramzan Muhammed and co-dancer
Vishnu Vijayan
take on the theme of women's lack of freedom within a marriage in their dance collaboration, recently released on social media. The dance choreography, backed on a remixed music of composer Sooraj Kurup's version of
Sita Kalyanam
, is in an energetic contemporary style with flips, stunning hand stands and fluid acrobatic balancing acts.
Speaking about choosing the song and giving the three-minute sequence, shot by Sairaj PR, a shape, Ramzan says, "We wanted to do a theme that would be a bit of an eye-opener. This is an issue that everyone is aware of and we wanted to show it in a way that would be light, but also thought-provoking," says Ramzan.

A red shawl around his waist symbolically represents the subjugation of women in marriage and the duo 'wrestle' with the arguments of how to treat the spouse. The moves, set in a moody dimly-lit backdrop, are perfectly synchronised and even when one dancer 'throws' the other in an argument, it is done with athletic grace. "I play the man and Vishnu represents the voice of reason," he explains. Ramzan, who debuted in showbiz as the winner of a dance reality show and is trained since a very young age in classical dance, has spent the past year mastering the gymnastic skills, such as flips, of contemporary dance. "I taught myself like you would learn A-B-C and incorporated that into my choreography," he points out.
Ramzan's earlier 'Ang Laga De' choreography with actor Saniya Iyappan, done in July, had gone hugely viral and has received 2.5 million hits. "Understandably, an entertainment sequence will have a bigger audience than something based on a theme such as this. That is why we have kept it short and within the requirements of our productions, as well," he says, adding that the sequence was much appreciated by other dancers and nationally renowned dance groups.
Catch the choreography here: