Festivals
A cultural treat for Bengaluru's dance and music lovers | Events Movie News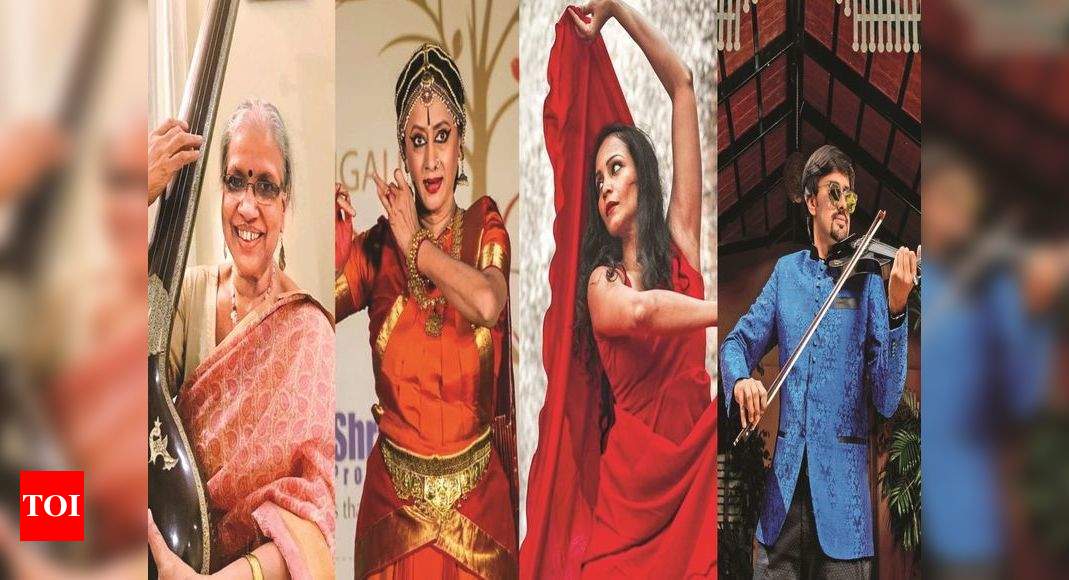 Bengaluru is all set for its date with music and
dance performances this month as part of Art Mantram Trust's music and

dance

festival, Kalotsava. The festival will see a blend of online and offline performances and activities.
Talking about the festival, Raji Narayan, president of the Trust, says, "Many performances will be held online and people can watch from their homes. Apart from that, there will be live performances till December 25 which will be held at the Bangalore International Centre, where we have artistes like Padmini Ravi and her troupe, Tara Kini, Aneesh Vidyashankar and Diya Naidu, among others, performing. We also have young artistes, like, for instance, a 15-year-old who will be performing multiple percussion instruments and a young Sufi performer as well. This will be the first live on-stage set of performances that we are conducting since the pandemic brought everything to a standstill over 8 months ago. We are looking forward to this, especially many of the artistes who haven't performed in these months," says Raji.
The cultural festival will conclude with a fundraiser – an online auction of artworks by Anjolie Ela Menon, Sudip Roy, Thota Vaikuntam and many other artists. "The festival will be a treat for audience members. We have popular musicians and
dancers performing and this is something that audience members and artistes need at a time like this," says Raji.