Music
8 Living Composers Exploring the Incarnation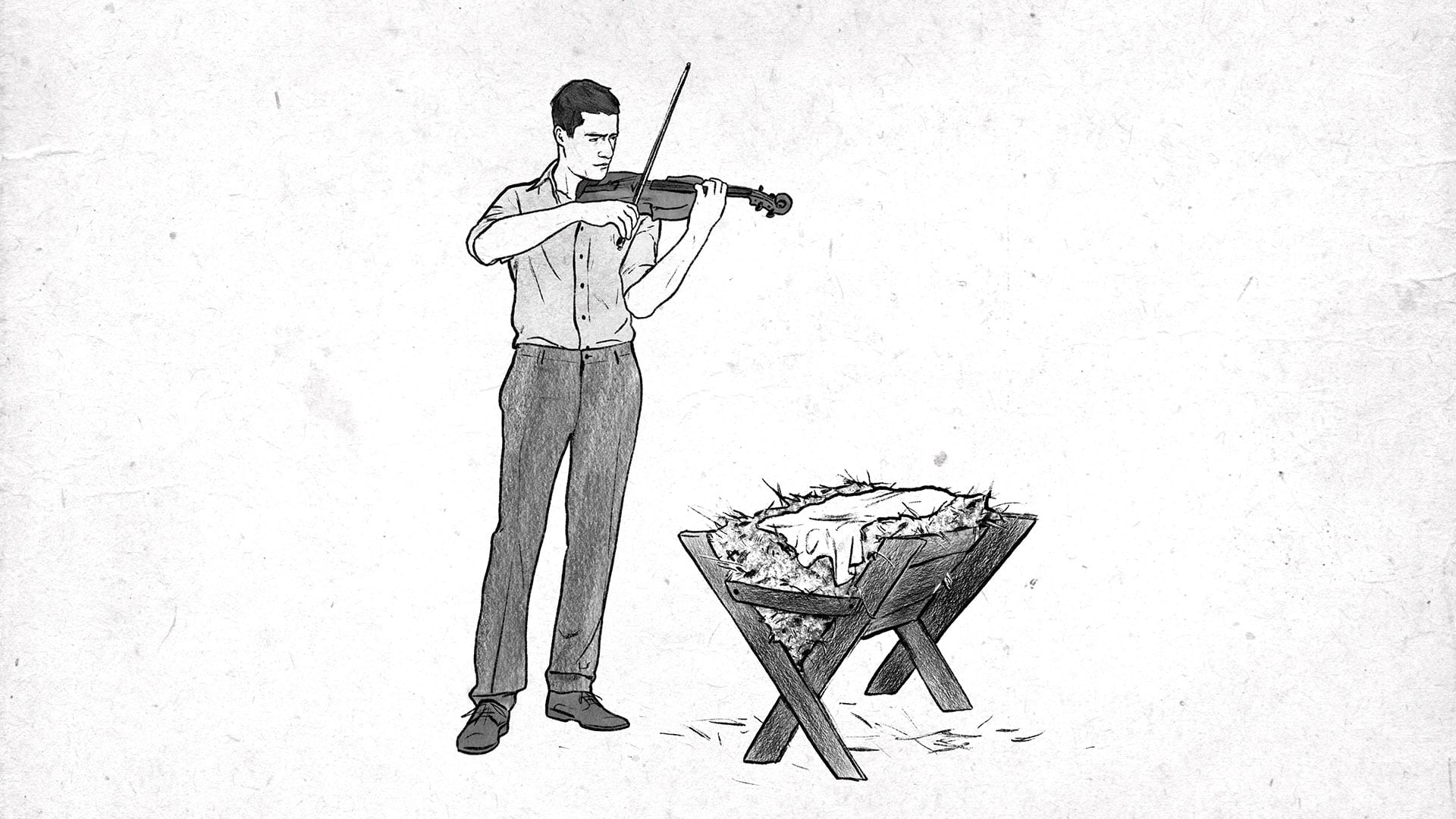 Read more at www.thegospelcoalition.org
Many radio-friendly Christmas carols sentimentalize the cruel night when a teenage Mary gave birth in a grimy stable. For many listeners—whose experience of the holidays is often anything but merry—these jolly songs don't resonate with real-world experience. More than tinsel-adorned reverie and emotions of holiday cheer, the life-giving reality of the incarnation—and its promise of redemption and justice—is the real truth worth celebrating during Advent.
Thankfully many musical artists are creating substantive music that beautifully reflects on theological themes like the incarnation. In the tradition of Handel's Messiah, here are eight living composers—not all evangelical Protestants, or even professing Christians—whose work nonetheless creatively explores the nativity.
1. Paul Mealor
One of the most performed choral composers working today, Paul Mealor's music resonates deeply with both choirs and audiences around the world. In works like "Now Sleeps The Crimson Petal," "Ubi Caritas" (watch below), and "A Spotless Rose," Mealor invites listeners on a beautiful journey through melodies reminiscent of early church music, but reharmonized with sonorities more commonly heard in contemporary popular music and film scores. In 2011, Mealor became the first classical composer to hold both classical and pop chart No. 1's at the same time, with his Christmas song "Wherever You Are." 
2. Ko Matsushita
Ko Matsushita has created a formidable body of energetic music that is performed around the world. Born and raised in Tokyo, Japan, Matsushita's music reflects this rich sonic heritage and its interaction with Western art music in its use of liltingly syncopated rhythms and musical drones in works like "Ave Maria," about Gabriel's visit to the young Mary, and "O Lux Beata Trinitas" (watch below). The latter is a hypnotic setting of Ambrose's fourth-century hymn, creatively unpacking the ecstatic joy of the ancient text ("Oh Trinity of blessed light . . . as now the fiery sun departs, shed thou thy beams within our hearts"). Concerning his spiritual journey, Matsushita writes, "When I entered the world of chorus, through performing masses and motets, I began to struggle with the gap between the content of the song and my actual lifestyle. Even when I still was a Buddhist, I started to use poetry based on Christianity such as Maria's anthems and motets as the text of my music. . . . Without music, we might not have met God."
3. Adolphus Hailstork
When Czech composer Antonin Dvorak visited the United States in the 19th century, he recommended that American composers look to indigenous chants and slave songs for inspiration in creating a uniquely American art music. He was largely dismissed at the time, but within 30 years his prophecy had come true (though perhaps not as he'd imagined). Jazz was born from the blending of black, indigenous, and European music. And within a few years, jazz—along with black spirituals and gospel—was introduced into the concert hall, where it continues to shape contemporary classical concert music. African American composer Adolphus Hailstork's music is a robust synthesis of these influences. His "Toccata on Veni Emmanuel," for solo organ, captures the anxious Advent waiting of a "people dwelling in darkness." His choral-ballet "The Gift of the MAGI" (watch below) based on the O. Henry story, elegantly mines an early 20th-century story about a couple who sacrifice their only possessions to give each other a Christmas gift. Also, check out his exuberant "Shout for Joy" and spellbinding "American Guernica."
4. Cecilia McDowall
Within the world of contemporary classical music, it's not uncommon for composers to write sacred works rooted in the Christian tradition. After all, European art music began in the church. However, English composer Cecilia McDowall annually returns to biblical texts, and much of her music focuses on Advent and Christmas. "Annunciation" (watch below) is described as an "expressive and expansive Advent carol based on words from John Donne's Holy Sonnets. McDowall creates a captivating atmosphere as the voices explore a soundworld that is mystical, reflective, and bright." Other Advent-themed works include the piercingly beautiful choral works "Christ Is the Morning Star," "O Oriens," and "Three Antiphons"—a lyrical work for trumpet and organ based on Latin motets. 
5. John Adams
A secular liberal with roots in Unitarianism (and admittedly an unlikely selection for a list of composers exploring the incarnation), Adams nevertheless approaches religious subjects with empathy and respect. His opera-oratorio on the nativity is of particular interest. "El Niño" (Spanish for "the child") is a contemporary reimagining of the traditional nativity story based on Scripture, an excerpt of a Martin Luther sermon, and various texts from women in Mexico and Chile. The result is a powerful depiction of the terrifying circumstances of Mary and Joseph's journey to Bethlehem and the glorious hope of Christ's birth. Opening with his signature propulsive grooves, "I Sing of a Maiden" sets the stage for this story about "light piercing the darkness" told from the perspective of the women in Jesus's life. "When Herod Heard" (watch below) captures the anxious travel of the wise men and their meeting with Herod, which led to the mass killing of male children in Bethlehem. 
6. Elaine Hagenberg
Today, when the level of performance in both choral and instrumental music is so high, it seems fewer amateurs can participate, and even fewer audience members can appreciate the music's intricate complexity. This is not the case with Elaine Hagenberg, whose music offers a sophisticated simplicity and whose presence in the American choral community continues to grow as composer, conductor, accompanist, and guest artist. Hagenberg's settings of "Sweetest Music, Softly Stealing," a Christmas carol (watch below), and "You Do Not Walk Alone," a traditional Irish blessing, evoke quiet strength and perseverance. In a time when so many artists are tempted to offer hyperactive hooks (lest we scroll on to the next video), Hagenberg invites people into the "The Music of Stillness," a place for reflection and healing.
7. Dan Forrest
Dan Forrest believes, "All good things, including any beauty that we encounter, are from God, through God, and ultimately to God." His "Lux: The Dawn From on High" (watch below) is a 40-minute work for choir and orchestra that explores the nativity. It opens with lines based on Luke 1:78–79 ("By the mercy of our God the dawn from on high will break upon us") and concludes with a gorgeous movement titled "Creator of the Stars of Night." Like Hagenberg, Forrest's music reflects the melodic influence of Christian hymns. While many composers prefer to let their work speak for them in matters of faith, Forrest openly discusses his aim: "I will make the most beautiful music I can, not because music-making is my ultimate end, but because I want to press my gifts to their maximum potential toward the true ultimate end: glorifying God. This is equally true of my 'secular' music and 'sacred' music."
8. Frank La Rocca
Frank La Rocca is composer-in-residence at the Benedict XVI Institute for Sacred Music and Divine Liturgy. He is perhaps best known for his monumental "Mass of the Americas," a liturgical work for 16-voice choir plus organ, string quartet, bells, and marimba, sung in Spanish, Latin, English and Nahuatl (an indigenous tongue from Mexico). Like most other contemporary classical composers, La Rocca "trained as an academic modernist during his degree studies at Yale and University of California, Berkeley," but came to see this approach as "a barrier to authentic musical expression." La Rocca's understanding of beauty is shaped by C. S. Lewis's enlightening yet cautionary view: "The books or the music in which we thought beauty was located will betray us if we trust in them. It was not in them, it only came through them; and what came through them was longing." In the Christian musical tradition, "O Magnum Mysterium" (watch below) presents the composer with the difficult task of communicating that overwhelming, awe-inspiring moment when "heaven and nature" sang at the moment of Christ's birth. Evoking the formless cosmos of Genesis, this work opens with superimposed fifths sung with the preverbal vocal sound "O." However, by placing within this sound a musical depiction of the cross—a long note embellished by a note crossing above and below—La Rocca seeks "to foreshadow that Calvary is what the incarnation is ordered to." 
La Rocca offers an important word to Christian songwriters and composers:
If a work of art has as its primary end instruction or exhortation, it might well work didactically, yet still fail miserably as art . . . if the didactic end is not distinct from, and subordinate to, the primary end of beauty. A sacred choral work [or a hymn or contemporary song] may set words of unimpeachable orthodoxy, but if the relation of the words to the music is superficial or if sentimentality replaces genuine emotion and depth of meaning, then it fails at being beautiful—and also fails at being persuasive. 
A persuasive, life-giving artistic rendering of the nativity must go beyond sentimentality. When great art reflects the goodness, truth, and beauty of God, it renews our imagination and appreciation for the Word that "became flesh and dwelt among us" (John 1:14).